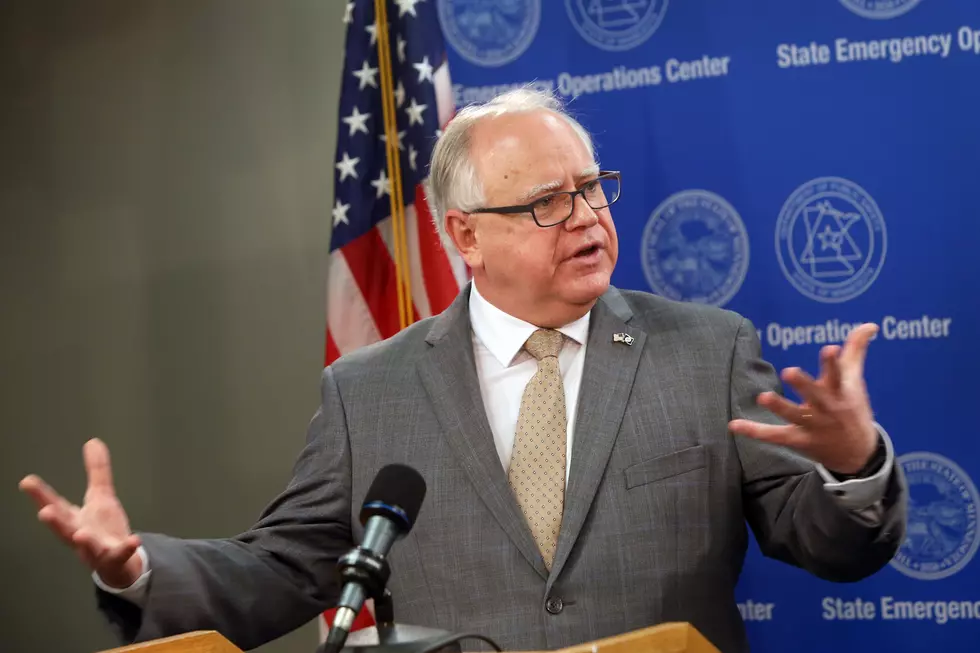 Governor Postpones COVID Restriction Decision
(Photo by Scott Olson/Getty Images)
Enter your number to get our free mobile app
MINNEAPOLIS (AP) — Gov. Tim Walz says some coronavirus trends in Minnesota have been encouraging, but he's holding off until next week on saying whether he'll dial back any restrictions in time for the Christmas holiday.
He says he wants to see more data on whether a feared spike in cases due to Thanksgiving really fizzled. The governor originally planned an announcement for Monday on whether he'll relax any restrictions he imposed last month for a four-week "pause" that expires next Friday.
A Walz spokesman says the governor has now pushed it back until Wednesday because he wants the most up-to-date data before deciding.
MORE TO EXPLORE: The 30 Highest Paying Jobs in Minnesota