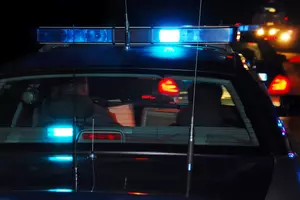 High Speed Chase Ends Near Rochester's Silver Lake Park
iStock
Rochester, MN (KROC AM News) - A man was taken into custody early Monday after leading numerous law officers on a chase that began in Zumbrota and ended near Rochester's Silver Lake.  
 Police say the chase began when the man sped off after an officer tried to make a traffic stop in Zumbrota around 3 a.m.
He drove south on Highway 52 at speeds that reached 105 mph and exited to 41st Street when he reached Rochester. He then drove west to 50th Ave NW, turned onto 55th Street,onto West River Parkway and eventually reached Broadway. The man then drove south to the Beltline, east to East Circle Drive and then north to Viola Road. Police say stopsticks were used but the man continued to drive even though his tires were shredded.
He then drove west several blocks before he finally stopped in the area of 2nd Avenue and 14th Street NE near Silver Lake when the car hit a utility pole. The man refused to get out of the car and a police dog was used to take him into custody.  
The man - 30 year old Ryan Vangness- is facing numerous charges. He has a long criminal history of traffic violations and other crimes, including police chases. He is currently in custody in Goodhue County.
The chase involved officers from Goodhue County, Zumbrota, the State Patrol, the Rochester Police Department and Olmsted County Sheriff's Office.