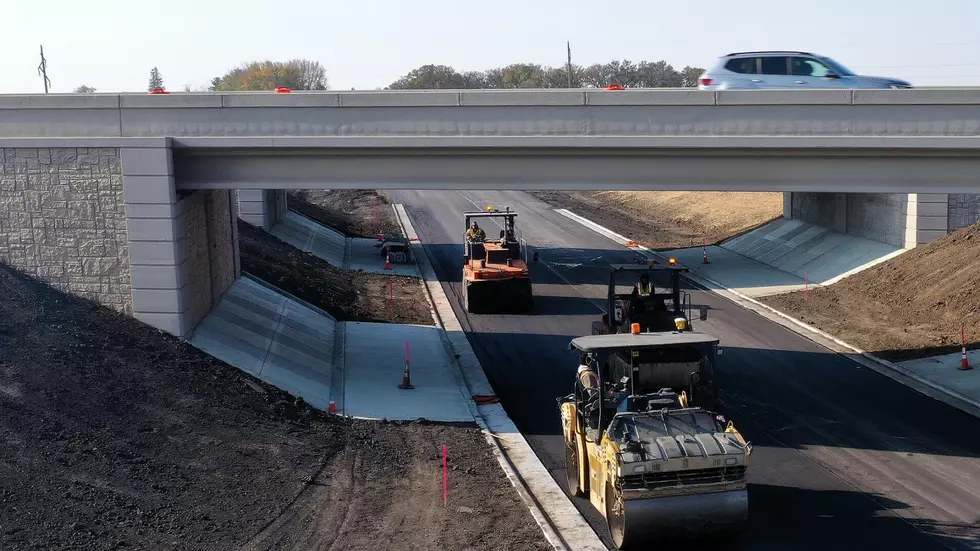 Hwy. 52 Project Ribbon Cutting Canceled
Twitter/MnDOT District 6
Hader, MN (KROC-AM News)- Expected rain has canceled a planned ribbon cutting ceremony along Hwy. 52 north of Rochester. 
MnDOT was planning to celebrate the completion of the Hader interchange Friday. A news release calls the new interchange at Highways 52 and 57 a major milestone in the Highway 52 Zumbrota to Cannon Falls Project. 
Officials say the northbound exit and entrance ramps of the interchange and Highway 57/County Road 8 remain scheduled to open in the coming days. The southbound lanes and the southbound ramps are anticipated to open by Nov. 15. 
MnDOT says the new interchange fits into the multi-year project's goal of making safety improvements to the Hwy. 52 corridor. The project began July 5 2021 and is scheduled to wrap up next year.
Top 10 Favorite Sounds Heard in Minnesota