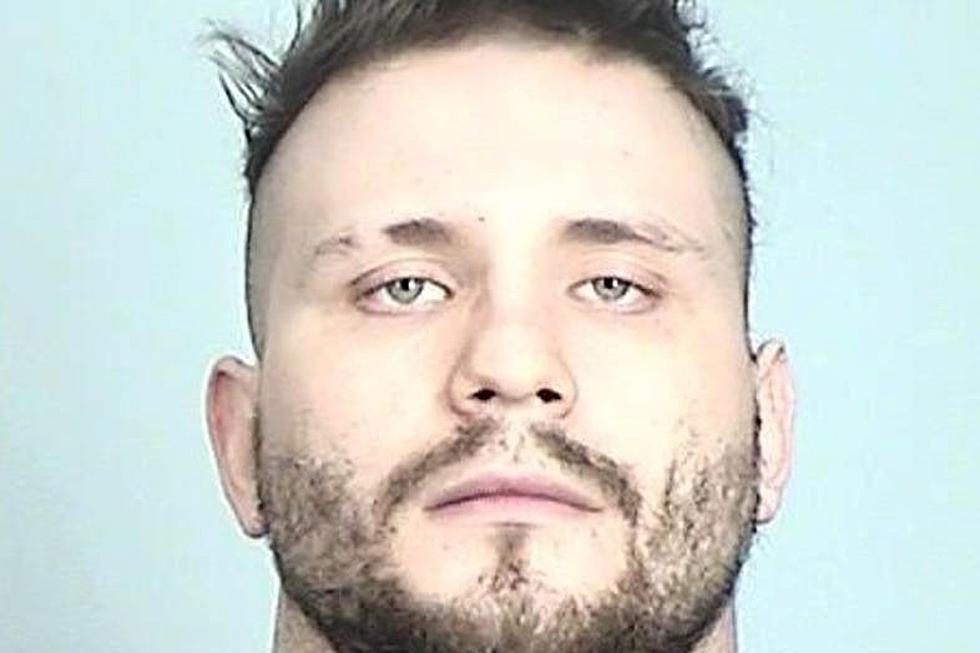 Man Accused of Shooting into Minneapolis PD Precinct Pleads Guilty
Sherburne County Sheriff's Office photo
Minneapolis, MN (KROC-AM News) - A man who described himself as a member of the anti-government "Boogaloo Bois" has pleaded guilty to a federal riot charge stemming from the violence in Minneapolis that followed the death of George Floyd last year.
A news release from the Acting U.S. Attorney for Minnesota says 24-year-old Ivan Hunter admitted he traveled from Texas to the Twin Cities to participate in the rioting. Court records indicate a video camera recorded Hunter firing over a dozen rounds from "an AK-47 style semiautomatic rifle" into the Minneapolis Police Department Third Precinct headquarters the night of May 28th, 2020.
The criminal complaint also states that suspected looters were inside the police facility when the shots were fired.
Hunter was arrested in early June following a traffic stop in Texas. Federal prosecutors say police in Austin, Texas found several semi-automatic rifles on the back seat of the vehicle, a loaded handgun next to the driver's seat, and another loaded handgun in the center console. Hunter also had six loaded magazines for an AK-47 style rifle attached to a tactical vest he was wearing.
News Update:  Civilly Committed Sex Offender Moving Back to Rochester
Timeline: George Floyd's Death, Protests, Riots, Arrests, Chauvin Trial
It was late afternoon on Memorial Day, 2020 and many Minnesotans had observed the normally active weekend hunkered down because of the growing pandemic.
George Floyd drove to a grocery store in Minneapolis and bought some cigarettes. He was accused by employees of making the purchase with a counterfeit $20 bill and police were called. Floyd was still there in his vehicle when two officers arrived. About 10 minutes later, Chauvin and another officer showed up and the situation began to escalate. Chauvin began kneeling on Floyd's neck as he was facedown on the street. Despite repeated pleas from Floyd and a growing crowd of bystanders to remove his knee, Chauvin continued as if frozen in position with no facial expression.
After more than 8 minutes, Chauvin finally stood up and Floyd had become unresponsive. An ambulance was called and a short while later, it was reported Floyd was dead.
A video of the incident slowly spread on social media around the state, the country and the world. Viewers literally watched a man slowly die, repeating "I can't breathe."
The now historic response began the following day.