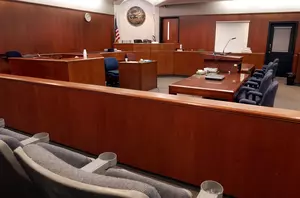 Co-Workers Spilled the Beans on Suspected Mayo Clinic Thief
Getty Images
Rochester, MN (KROC AM News) - The criminal complaint against a former Mayo Clinic employee accused of stealing thousands of dollars from his employer indicates he was done in by coworkers.
The complaint filed Wednesday against 47-year-old Timothy Stafford of Rochester charges him with ten felonies involving the theft of more than $170,000.
It's described as a case of sticky fingers.
The investigation into the case began in January 2016 when an anonymous tip was received on Mayo's compliance hotline "alleging that Stafford was stealing money from parking ramp deposits in the Damon office." That same month, three employees told a supervisor they suspected "Stafford was removing large denomination bills from the daily parking booth deposits."
The complaint says Stafford was employed as Mayo's Parking and Transportation Supervisor at the time. He oversaw the operation of Mayo's parking ramps and " was responsible for making sure all cash, checks, and charges collected by parking ramp attendants were properly accounted for and deposited."
The complaint says Stafford had been heavily involved in changes that were made in his department's cash counting policy. The changes meant "Stafford became directly and personally involved in the daily cash counting activities from June of 2015 until he was placed on administrative leave in March of 2016."
An audit found huge deposit discrepancies began in after the new cash counting procedure began in June 2015 and continued until Stafford was placed on leave.