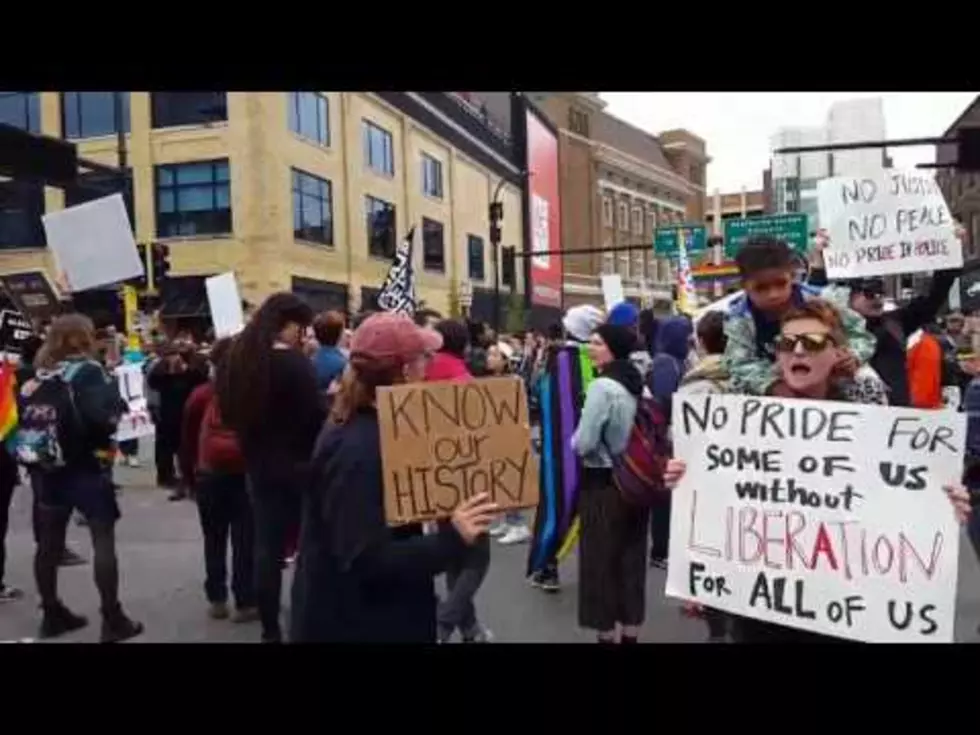 Minneapolis Pride Parade Disrupted by Protest
YouTube
MINNEAPOLIS (AP) — Anti-police protesters disrupted the Twin Cities Pride Parade over the police shooting of Philando Castile.
Sunday's parade was disrupted just minutes after getting underway in downtown Minneapolis. WCCO-AM reports about 200 protesters began marching down Hennepin Avenue and at one point, staged a die-in.
Parade organizers on Friday invited police to participate in the annual parade after initially asking police to minimize their participation due to tensions over a jury's recent acquittal of a Minnesota officer who fatally shot Castile during a traffic stop last year. But Minneapolis Police Chief Janee Harteau, who is the city's first openly gay police chief, called that decision "divisive."
Protesters chanted "No justice, no peace, no pride in police" and carried signs reading "Justice for Philando" and "Black Lives Matter."