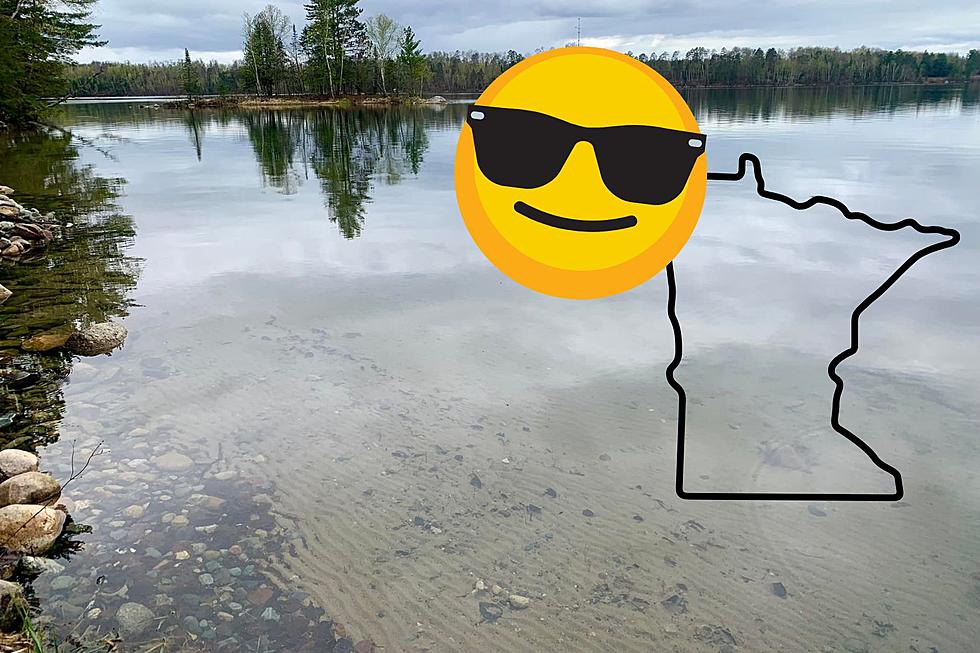 Minnesota's Clearest Lake Makes it Feel Like You're in the Caribbean
Buckhorn on Caribou Lake via Facebook
We have so many lakes to explore here in the Land of 10,000 Lakes. Technically we have MORE than 10,000 but whatever. We have a lot of lakes! I'd say it's not likely that someone would be able to visit all of Minnesota's lakes but there's one in particular that you should add to your travel list.
This lake is considered Minnesota's clearest lake. It's like you've flown to the Caribbean with how clear the water is. Except there are pine trees. And it's much colder there than in the Caribbean.
Minnesota's Clearest Lake
Minnesota's clearest lake is named Caribou Lake. It's up in northern Minnesota but don't be fooled, there are actually multiple lakes with the same name up in that neck of the woods. I know. Confusing. I found three on Google Maps in the span of 10 minutes.
You've got Caribou Lake north of Lutsen.
You've got Caribou Lake just outside of Duluth.
And then you have the Caribou Lake we're actually talking about, which is north of Grand Rapids, closer to the center of the state. That's the one we're talking about!
It's in a little town called Marcell and there are some cabins around the lake that you can stay in. The ones I've been looking at are through Buckhorn on Caribou Lake.
Their website is how I figured out which Caribou Lake is officially the clearest lake in Minnesota because of their website. It says:
Five Hand-crafted Log cabins well spaced  along the shore of Minnesota's clearest lake.  Located north of  Grand Rapids, Minnesota  on the newly completed National Scenic Byway 38.
So if you want a little slice of paradise but one that's closer to home than the Caribbean, take a trip to Caribou Lake in Marcell!
5 Spots to Go Tubing this Summer in SE Minnesota
Tubing down rivers in the summer is always so fun. Here are 5 spots near Rochester, MN where you can hit the river on a tube this summer.
13 Rochester Restaurants with the Best Outdoor Seating
Eating out on the patio at a restaurant is one of the best ways to enjoy warm weather in Minnesota. Check out the 13 Rochester, Minnesota restaurants with the best outdoor seating (in no particular order).