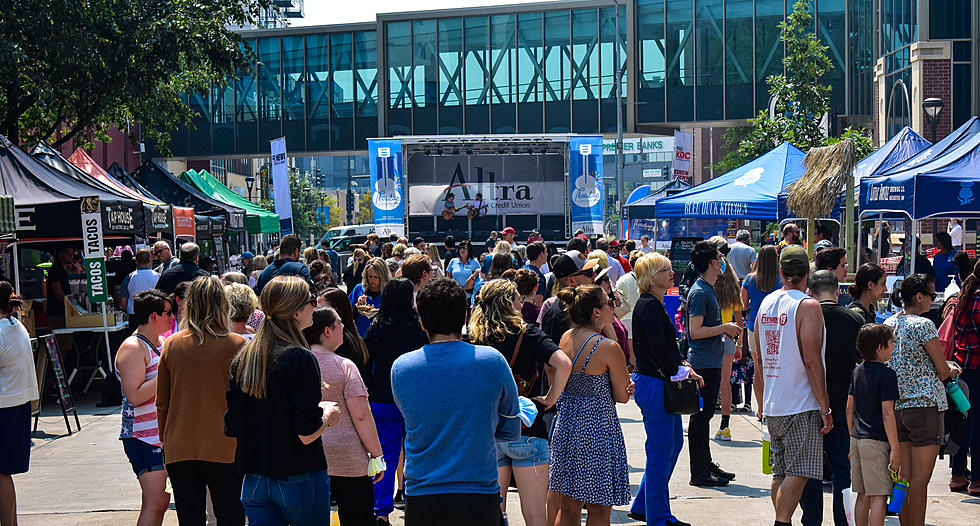 Nearly 50 Bands Will Perform Free Shows This Summer in Rochester, MN
Credit: Rochester Downtown Alliance
People are counting down the days until Thursdays Downtown returns to Rochester, Minnesota next month. The popular weekly block party is one of my favorite events and features dozens of options for food and drinks, local vendors, and a lot of great music!
Organizers of the weekly summer festival, which attracts tens of thousands of people to the downtown area each Thursday, have just announced the band lineup and there are some great acts scheduled to take the stage.
Thursdays Downtown in Rochester Minnesota:
When: 11 a.m. to 8:30 p.m. every Thursday from June 15 to August 10, 2023 (except June 22)
Where: 1st Avenue Southwest and the Peace Plaza in Downtown Rochester
Ask anyone in Rochester what the best event in town is, and most will probably say it is Thursdays Downtown. This free community event features an outdoor arts and food vendor market with more than 100 unique vendors every Thursday.
The vendors change each week too so you'll get to sample new foods, shop for new items, and hear some amazing music from different performers each week.
48 Bands Scheduled For Thursdays Downtown in Rochester Minnesota:
One of the really cool things about Thursdays Downtown is the variety of music featured on the festival stages. You will discover new music that you like! The event's organizers blend local and regional bands with national touring acts.
A press release from the Rochester Downtown Alliance explains: Chase and Ovation, Nivel Táctico, and Rebel Queens, along with 45 other musical acts will play on two different stages.
Thursdays Downtown will partner with Rochester Civic Music for the Global Music Series. On July 20th and August 10th there will be two "high-energy and fun concerts featuring Cajun and Irish bluegrass bands."
The first Thursdays Downtown on June 15 will feature these performers:
1st Ave Stage: 
11:30 a.m. to 1 p.m.: Jeremy Jewell
5 to 6 p.m.: Jacuzzi Puma
7 to 8:30 p.m.: Chase and Ovation
Peace Plaza stage:
11:30 a.m. to 1 p.m.: Tim Dallman
5 to 6 p.m.: Annie and the Bang Bang
7 to 8:30 p.m.: Clay Fulton & the Lost Forty
Check out the full summer lineup here. 
18 Food Trucks You Can Find Around the Rochester, Minnesota Area
There are lots of different food trucks around Rochester, Minnesota where you can grab a coffee or something delicious for dinner. Check out these food trucks you'll find around the Rochester area.