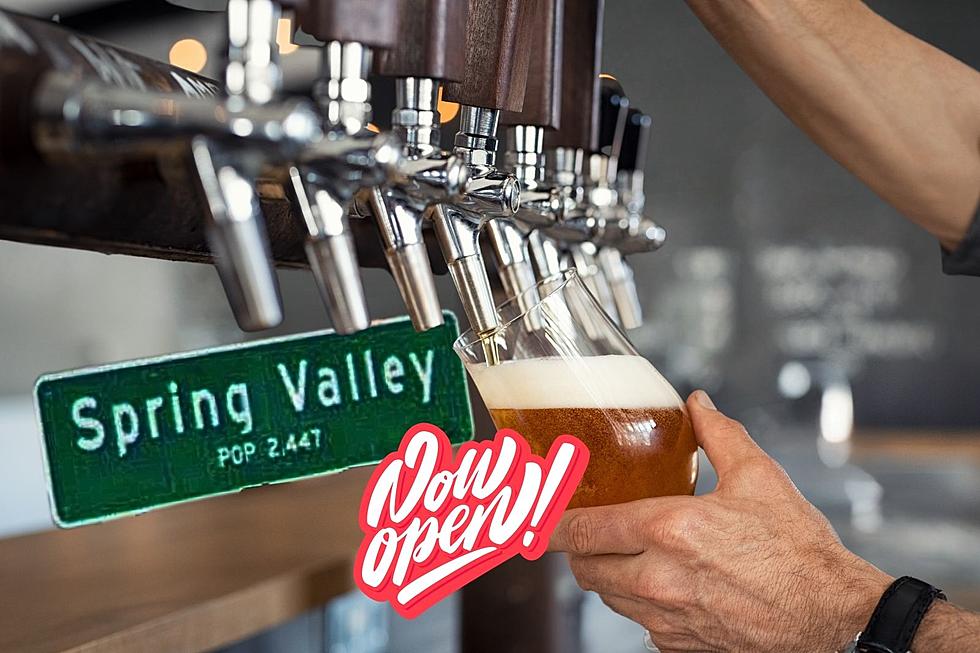 New Local Brewery Owned by Spring Valley Natives Now Open
Canva / Google Maps
Calling all of my fellow brewery lovers! We have a new brewery to visit in southeast Minnesota! They're located in Spring Valley and it's owned by two brothers who grew up in the area.
Before we get into this new brewery, though, we have to talk about the brewery that closed in Spring Valley.
What Happened to Hop and Barrel Brewing in Spring Valley?
Hop and Barrel Brewing is based out of Hudson, WI but they expanded into Minnesota and opened a location in Spring Valley just last year. And this year they closed that location.
I never really saw anything about them closing. I can't find anything on Facebook or their website mentioning the Spring Valley location. So I'm not sure exactly what happened there but it definitely seemed like they closed out of no where.
New Brewery Open in Spring Valley
But never fear my fellow beer drinkers! There's a new brewery now open in Spring Valley. It's called Bluff Brothers Brewing, which is a very fitting name because it's owned by two brothers who grew up in Spring Valley, Marcus and Mitchell.
They just opened up their taproom a couple of weeks ago!
And it sounds like people are loving what they have to offer. They're so new that they just got their sign put up last week.
I definitely will need to pay them a visit and see what the place looks like and try out the beers they have on tap. You can find them at 817 N Broadway Ave. in Spring Valley. Their hours, as of right now, are Fridays 3-10 PM, Saturdays 11 AM-10 PM, and Sundays 11 AM-8 PM.
Keep scrolling for the other 22 amazing breweries you'll want to visit near Rochester.
Delicious Beers Await at These 23 Breweries Within an Hour of Rochester
Craft breweries are incredibly popular right now and it doesn't seem like they'll be going anywhere. Right here in southeast Minnesota, there are 23 breweries all within an hour for Rochester and more are being added!
Gallery Credit: Carly Ross