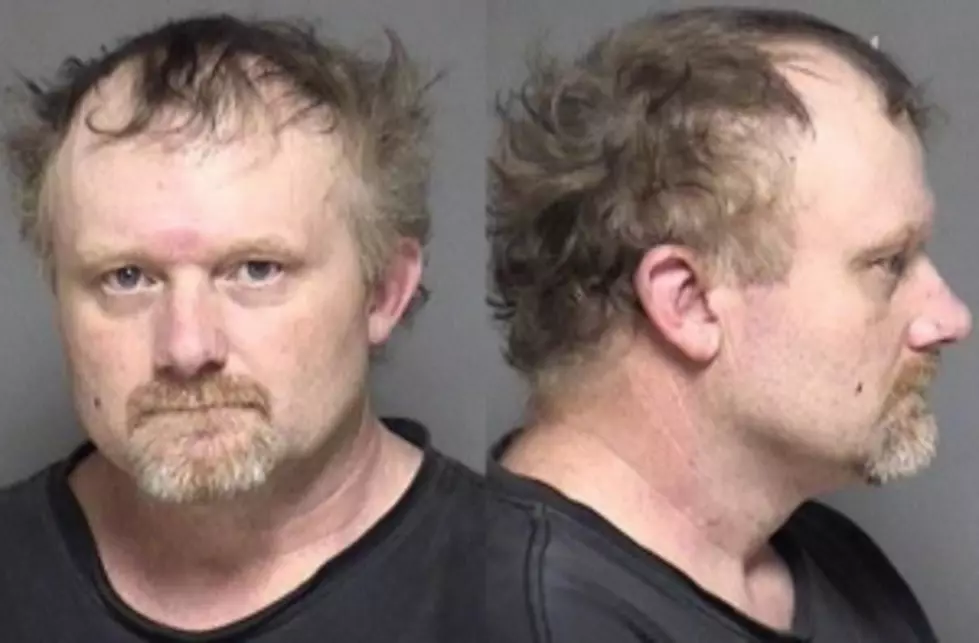 Olmsted County K9 Helps Catch Wanted Man
photo from Olmsted County Sheriff's office
Rochester, MN (KROC AM News)  – An area man who fled on foot after a traffic stop near Eyota early Sunday was later caught with the help of a K9 officer.
The man - 45 year old Thomas Iverson of Houston - was a  passenger in a car that was pulled over for speeding on Highway 42 near I-90 around 12:30 a.m. The Olmsted County deputy who made the stop ran an ID check on the driver and Iverson. It was learned a warrant had been issued for Iverson's arrest but before the deputy could take him into custody, he ran off.
Other deputies and the police dog were called in. The dog tracked Iverson to a nearby farm and when he refused to surrender, the K9 went after him and bit him in the upper right arm. Iverson was then taken to jail.
Meanwhile, some methamphetamine was found in the car and the driver - 36 year old Stephen Grogg of Rochester - was also arrested.