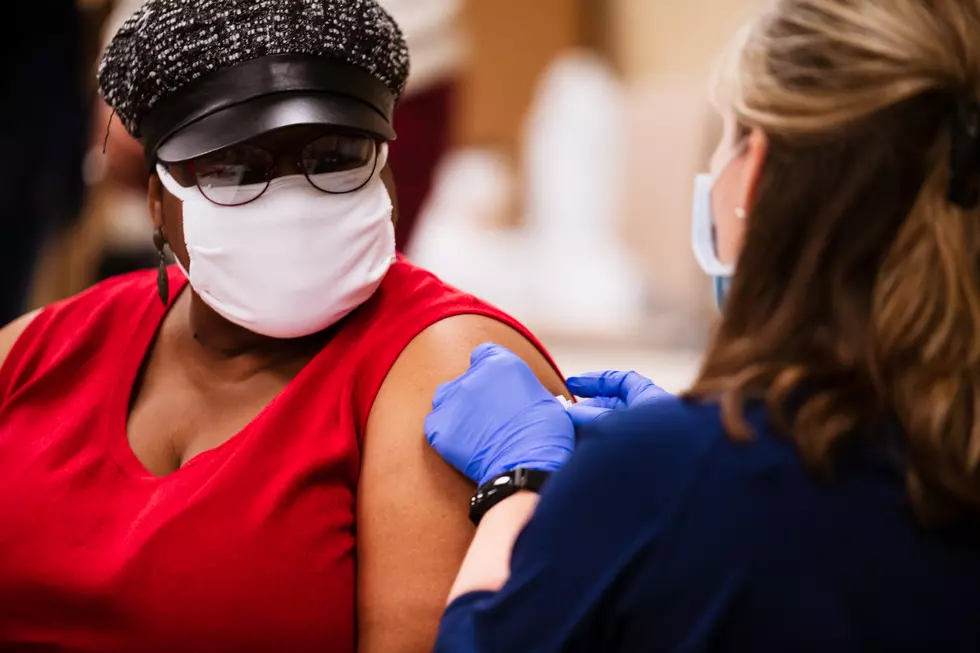 Olmsted County Vaccination Rate Above 20% – 2 More COVID Deaths
(Photo by Jon Cherry/Getty Images)
Enter your number to get our free mobile app
Rochester, MN (KROC-AM News) - While overall COVID-19 activity is trending lower in Minnesota and many other parts of the country, the death toll from the viral illness continues to climb.
Two more residents of Olmsted County have died after contracting the infections. The most recent deaths in the Rochester area involved individuals in their late 70s and late 80s and were among the 17 coronavirus-related deaths reported today by the Minnesota Department of Health.
The State Health Department today reported 1030 new COVID-19 cases throughout Minnesota with 25 of the new infections in Olmsted County. The daily testing total was almost 31,000 and the daily testing positivity rate was about 3.3-percent.
Over a half-million Minnesotans, or just under 10-percent of the state's population, have now received at least one dose of the COVID-19 vaccine. The latest vaccination count from the state was 525,236 with 147,321 reported having both shots of the vaccine. In Olmsted County, just under 31,000 residents have had at least one dose and nearly 15,800 have been administered both shots. That means just over 20-percent of Olmsted County residents have been, at least, partially immunized.
News Update: Over 80 Rochester Area Deaths Attributed to COVID-19
21 Restaurants + Stores We Miss in the Rochester Area