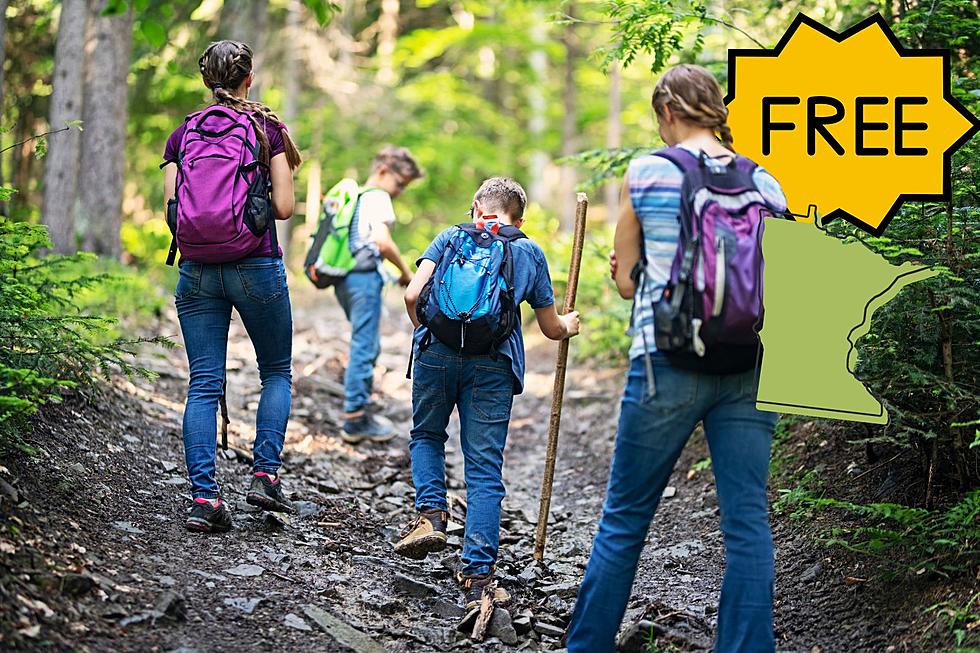 One of the Last Free Days to Explore Minnesota State Parks is Coming
Canva
With so many amazing state parks across Minnesota, you have to take advantage of the opportunity to check one of them out for free! If you don't have a state park pass, the second to last free entrance day is coming up.
Each year the Minnesota DNR offers multiple days throughout the year where you can access the state parks for free. Typically you'd have to pay an entrance fee to park your car at the state park, but not on these particular days!
This year the DNR announced four free days. One was in April, the second in June, and the third one is coming up in September.
Free Entrance Days Minnesota State Parks
Mark your calendar for Saturday, September 9th, the upcoming free state park day. Even if you have a state park pass, you can still use this date as a reminder to get out and explore our state parks.
The final free day for 2023, in case you're interested, is Friday, November 24th. Yep, Black Friday. Instead of going nuts shopping on Black Friday, you can get out into nature for the day. Maybe it'll be needed, too, after spending a little too much time with family on Thanksgiving.
State Parks in Southeast Minnesota
If you're hoping to get out to a state park on the 9th, the six that are closest to Rochester include Carley State Park, Nerstrand Big Woods State Park, Frontenac State Park, Forestville/Mystery Cave State Park, Rice Lake State Park, and Whitewater State Park.
Highest-Rated Free Things to do in Minnesota, According to TripAdvisor
Stacker
compiled a list of the highest rated free things to do in Minnesota from
Tripadvisor
.