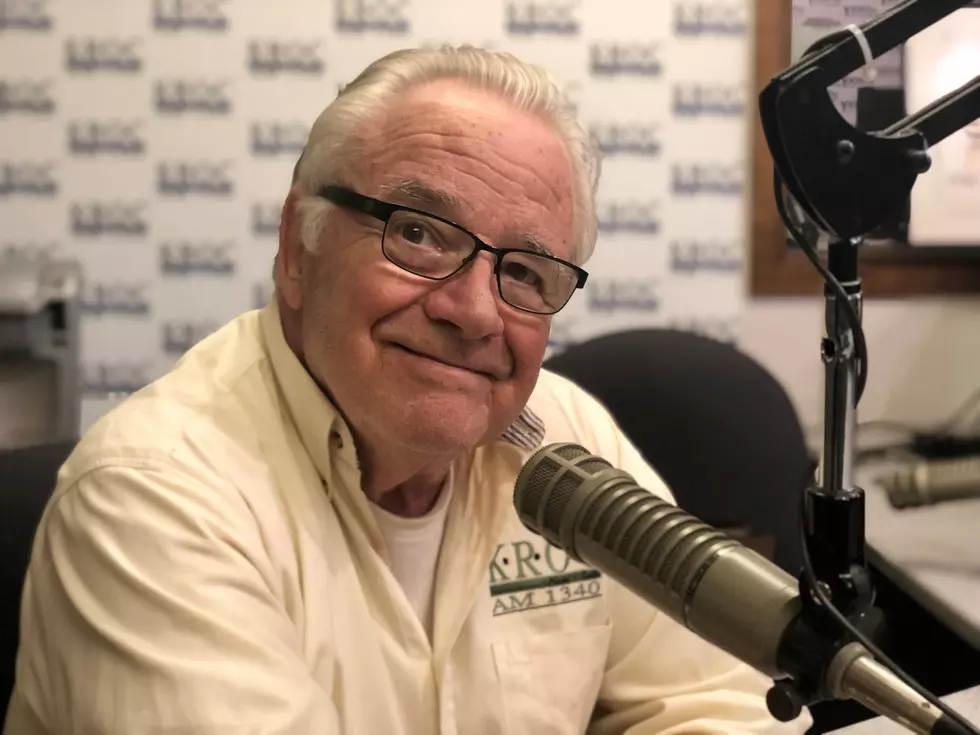 (OPINION) A Plethora of Topics in Contentious Times
Tom Ostrom
The opinions expressed in this post belong solely to the author and should not be construed to represent the views of Townsquare Media, News-Talk 1340 KROC-AM and 96.9 FM, or anyone else associated with the organizations.
This column will itemize events that merit comment as the political world turns.
BPR News reported the Department of Justice was urged by House and Senate Republicans to hold accountable people funding rioters who've threatened lawmakers, destroyed property, and attacked law enforcement personnel.
According to OAN News, Black Democrat Virginia State Senator Louise Lucas was facing charges for her involvement in the destruction of a Confederate monument in Portsmouth. Police Chief Angela Greene said Lucas was charged with two felonies. Charges were pending against other state and NAACP officials.
It remains to be seen whether there will be indictments from U.S. Attorney John Durham's investigation of "Obamagate," the alleged attempt by then-President Obama, Vice President Biden, and other officials and agencies to force President Trump from office. At least one indictment has already been issued.
In September, reporter Joe Hoeft reported that Col. Richard H. Black (U.S. Army, Ret.), former Chief of the Army Criminal Law Division, warned about certain military generals, current and retired, who have undermined President Trump in a "rolling coup" to impair the president's ability to use the military to deal with contemporary urban violence, in possible violation of the Uniform Code of Military Justice. Col. Black named retired generals James Mattis and Colin Powell as among the alleged plotters. Washington Post reporter and author Bob Woodward reported the same about Gen. Mattis in his September book, saying Mattis plotted to overthrow the president before he was fired.
A courageous woman is former Muslim and Somali emigrant Hirsi Ali. The Stanford Hoover Institute scholar wrote a Wall Street Journal article comparing the ideologies, violent tactics, and suppression of speech mantras of the "Woke" U.S. radicals in Antifa and Black Lives Matter rioters to Islamist extremists. Ali said they burn flags and preach "Death to America."
More historical expunging in the name of political correctness. University of Rhode Island officials ordered that World War II era murals be removed for "their display of predominantly white soldiers." The murals were painted 70 years ago by Arthur Sherman, a WW2 veteran, URI student, and professor.
More evidence of FBI use of phony evidence to destroy candidate and president Trump. Some concerned agents took out personal liability insurance to protect themselves from retaliatory legal action. Gen. Flynn's attorney Sydney Powell prepares to take her falsely accused client's case to the U.S. Supreme Court.
FBI Director Wray may not last a Trump second term. He testified before Congress that ANTIFA was "just a group" and "white supremacists' were a bigger factor in urban riots than Antifa.
The Trump administration is fighting back. Education Secretary Betsy DeVos said the department will investigate the virtue-signaling Princeton University president for saying "racism" is "systemic" and "embedded" in the school's administrative and campus culture. If true, federal funding could be affected.
And the Dept. of Justice declined Democrat House Judiciary Committee chair Jerrold Nadler's request to grill more officials before the election because of the Committee members' hostile "interruptions" and refusal to allow Atty. Gen. Barr the opportunity to answer questions during his appearance before the committee. The DOJ response concluded that "meaningful efforts" to exchange and obtain information and the likelihood of "further spectacles" would make a productive session unlikely.
Enter your number to get our free mobile app
WOW: Check Out the Largest Home for Sale in Minnesota