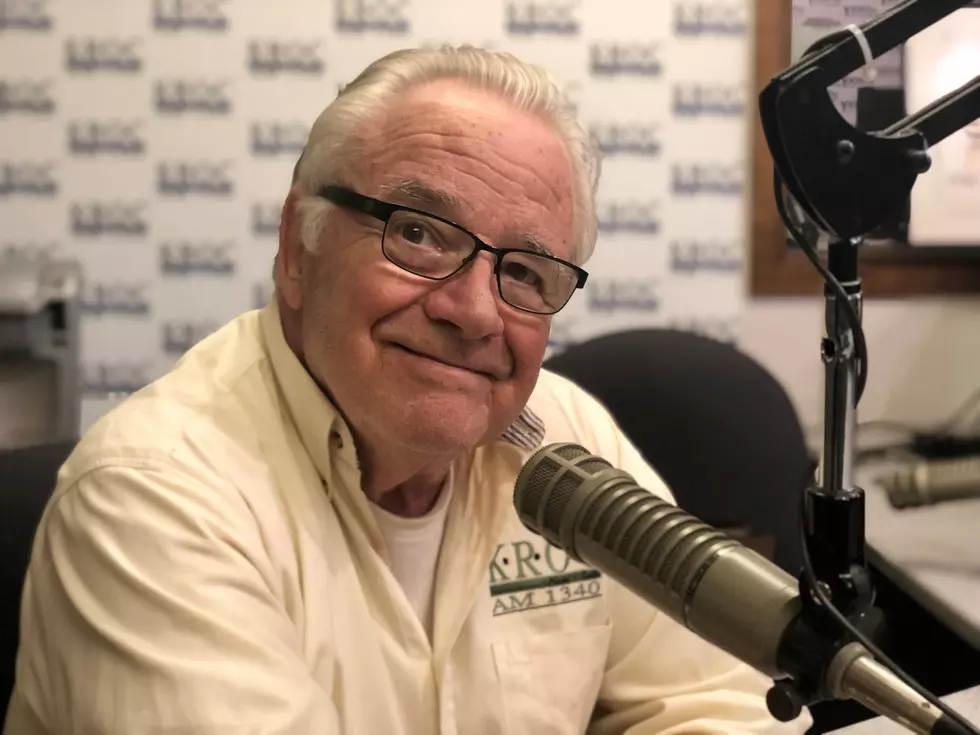 (OPINION) 'O CANADA' How Free Are Thee?
Tom Ostrom
The opinions expressed in this post belong solely to the author and should not be construed to represent the views of Townsquare Media, News-Talk 1340 KROC-AM and 96.9 FM, or anyone else associated with the organizations.
_________________________________________
O CANADA is the national anthem of the Federation and Constitutional Monarchy of the huge nation to the north of the United States. The nation of 38 million people stretches between the Atlantic and Pacific Oceans, and north into the Arctic. The stable nation of a varied and stunning physical geography, sings an anthem in English language lyrics, composed in 1880 by Calixa Lavall'ee. The French lyrics were composed by Sir Adolphe Basile Routhier.
The beautiful lyrics and melody of the anthem includes these sentiments" "O Canada! Our home and native land!...God keep our land glorious and free…. O Canada, we stand on guard for thee."
Canada is governed by Prime Minister Justin Trudeau. How "free" the glorious nation is, has come under debate, with critics accusing the prime minister of totalitarian tendencies on par with what U.S. observers have seen as similar to the U.S. Politicization of Canadian law enforcement and political agencies that have prosecuted critics of the national government, including dissenting clergy, and the crushing of national trucker protests in the frigid winter months in 2023.
Trudeau, like the Biden administration, crushed and punished dissenters of his policies, including truck drivers and clergy who opposed government assaults on churches and members of the clergy.
Canada has been noted for its exemplary immigration and law enforcement systems, the latter including national, provincial, and local systems. But those agencies have been part of Trudeau's alleged suppression. Some critics claim he and his father, former 1960s prime minister Pierre Trudeau, admired Cuban dictator Fidel Castro.
Among Trudeau's critics is Canadian psychologist, author, media personality, Toronto University professor Jordan Peterson, who has been attacked and his credentials and license threatened by Leftist politicians and academics who are trying to silence him for "misinforming" students and the public, a situation that mirrors the academic and political arenas in the United States. Peterson is an adamant critic of what he sees as Trudeau's Leftist ideas and threats, bravely taking on the elites who are trying to destroy him.
Writing in the City Journal, a Manhattan Institute for Policy Research periodical, Ray Arora profiled Professor Peterson as under attack by "ideologically emboldened political leaders, activists, and regulators" who are trying to control political discourse…and punish expression and speakers who disagree. Again, a mirror image of the Leftist political authoritarians who control so much of the media, politics, and academia in the U.S.
In a FoxNews interview published 7-16-23, Canadian pastor Artur Pawlowski explained that his speech at the Canadian trucker blockade over COVID vaccine mandates, has him facing a possible 10-year prison sentence. The son of the pastor, also a cleric, spoke to the European Parliament in early July, according to John Brown of FoxNews. Nathanial Pawlowski got applause from that group of liberal globalists when he asked for international support for his father who had delivered a supportive sermon to the truckers.
The European Parliament in Brussels, Belgium, supported the cleric and his father, the latter who had blocked authorities in Calgary, Alberta Canada when they attempted to inspect for Covid "compliance" during an Easter service in 2021.
Calgary police arrested the senior pastor when he returned from a U.S. speaking tour. Nathanial was also charged because of a sermon he delivered in April outside a drag display with children at a public library. The junior Pawlowski told the EU Parliament that Trudeau, and his fellow "mad emperors" must be stopped.
One of the EU parliament members, Christine Anderson, challenged Trudeau "to his face" in 2022, accusing the prime minister of treating his citizens as "terrorists" for daring to question his policies. Another EU member, Mislav Kolakusic, "blasted Trudeau for crushing Canadians and violating their civil rights." Trudeau and his police brutally punished the demonstrating truckers, financially and professionally, with the prime minister promising, according to foreign policy.com columnist Claire Porter Robbins, "to do whatever is needed" to restore order.
CNN and Canada TV News reported a Windsor constable was fined and given unpaid leave for donating to the truckers online and refusing to be vaccinated.
O Canada. O Anglo-America.
Listen to Tom each Tuesday and Thursday morning after the 11 AM news as he joins Andy Brownell for Rochester Today on News-Talk 1340 KROC-AM and 96.9 FM.
Wow! Aaron Rodgers new home in New Jersey: Inside and out
Here's a look at New York Jets Aaron Rodgers' new Montclair home with 8 bedrooms and 9 baths — and sweeping views of the rest of New Jersey and the Manhattan skyline.