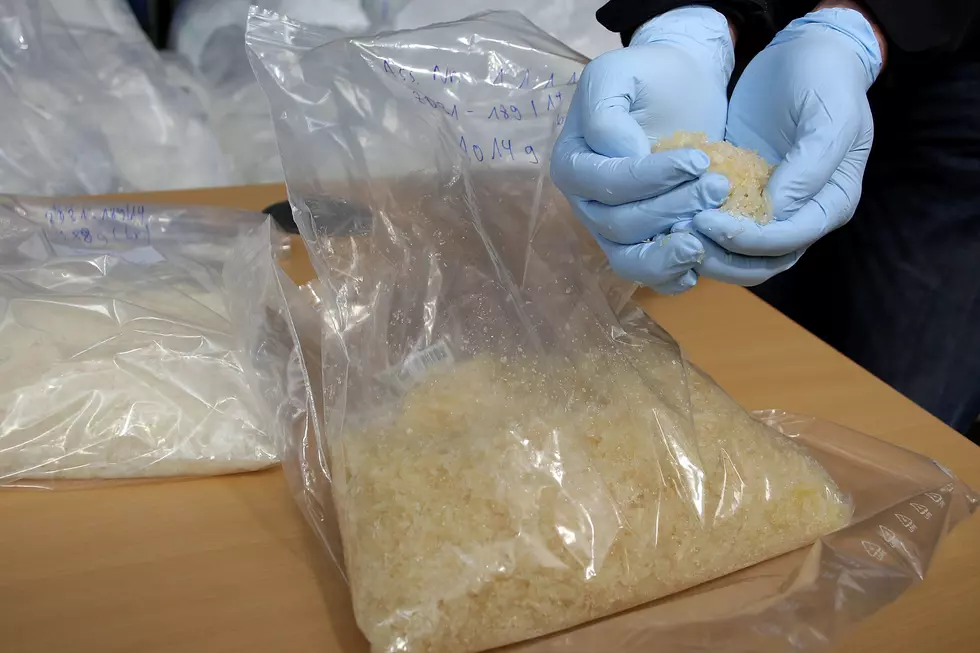 Pounds of Meth, Cocaine Seized from Rochester Hotel
file photo/ Getty Images
Rochester, MN (KROC-AM News)-Law enforcement seized pounds of methamphetamine and cocaine in a raid at a hotel in Rochester. 
29-year-old Coby McKinley and 41-year-old Venus Melendez are each facing four felony first-degree drug possession charges as a result of a search warrant executed Thursday. The criminal complaint says authorities seized 17 pounds of cocaine and 6 pounds of meth from a hotel in northwest Rochester, amounts that indicate an intent to sell. 
The Red Wing residents were seen by officers loading coolers and boxes in a vehicle in the parking lot of the northwest Rochester hotel. Melendez told officers there was a bag in the vehicle containing meth, the complaint says. 
Officers learned of the alleged drug activity at the hotel after executing a search warrant at a residence in southeast Rochester earlier in the day, according to the complaint. McKinley and Melendez were arraigned in Olmsted County Court on Friday. 
McKinley's bail was set at $250,000, while conditional bail for Melendez was set at $10,000. The two are due back in court in October. 
103 iconic photos that capture 103 years of world history
Stacker
gathered some of the most iconic images from the past 103 years, beginning in 1918 and leading up to 2020 during the COVID-19 pandemic.