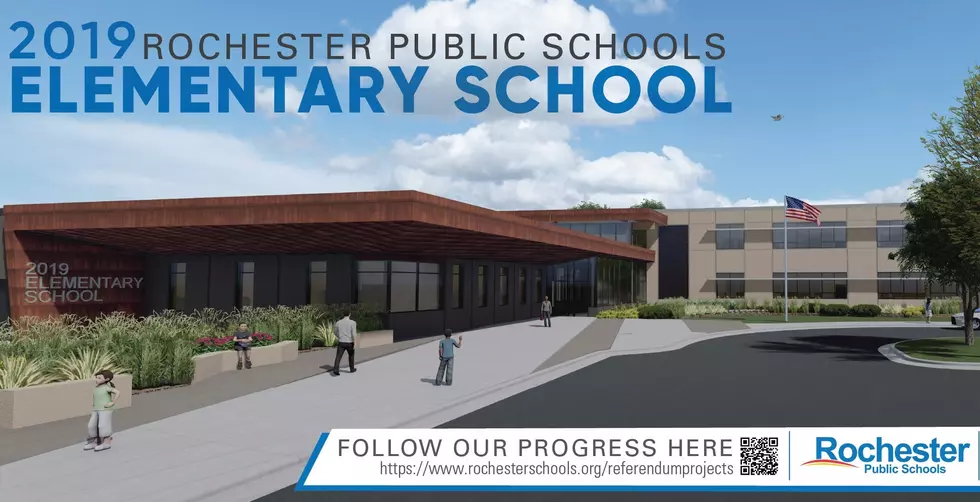 Rochester Public Schools Construction Update: Groundbreaking Time
Rochester Public Schools
Enter your number to get our free mobile app
Building an elementary school on existing land in NW Rochester
Reconstructing Bishop and Longfellow Elementary Schools
Building a middle school
Purchasing land for additional growth
Upgrading safety and security at all schools
Upgrading all high school auditoriums
Closing middle school pools, updating the dive well at Mayo, and a new pool at Century.
Heather Nessler, Executive Director Communications, Marketing, Technology for the Rochester Public Schools said the groundbreaking ceremony for the new Northwest Rochester elementary school is August 27th at 11 AM at 622 24th Avenue NW. , "This project commemorates the first of four school construction projects as a result of the November 2019 referendum..."
An exciting time and an incredibly difficult time, thanks to Covid-19. Last week, KROC NEWS featured an interview with calls and questions for RPS Superintendent Munoz.
Listen to James Rabe and Jessica Williams Weekday from 6 - 10 AM on Y-105 FM
KEEP READING: 10 Back-to-School Items Kids Must Have for Distance Learning