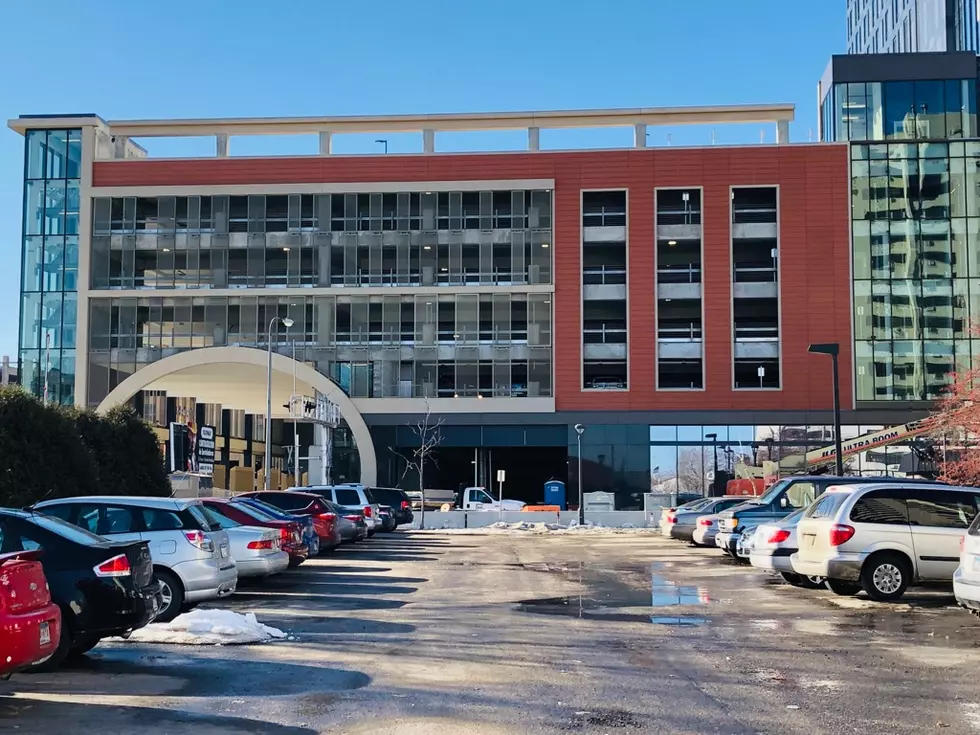 Rochester "Shocked" When Major Parking Ramp Flaw Discovered
Rochester parking ramp #6- Kim David, Townsquare Media
Rochester, MN (KROC AM News) - Rochester has filed a lawsuit against the company it hired to design the city's newest parking ramp over what it says is a major flaw.
The City Council approved the legal action at its March 22nd meeting and the lawsuit was filed three days later in Olmsted County Court.
The lawsuit essentially accuses Collaborative Design Group of not designing the ramp to accommodate an additional ten stories for a housing project, as it was contracted to do.
According to the lawsuit:
"Construction of the ramp experienced several delays due, in part, to continued numerous ramp design changes generated by CDG."
The ramp opened to the public in March 2019 and the city began negotiating with a developer to proceed with a housing project on top of the ramp.
Soon after, the developer told the city the ramp "could not support a housing structure due to the lack of sufficient lateral (wind load) support. The city related this surprising developer conclusion to CDG for its response, expecting an assurance from CDG that the ramp was construction ready."
The lawsuit says instead, CDG informed the city "The columns and foundations have not been designed for additional lateral loads."
The lawsuit says:
"The city was shocked and disappointed at this CDG disclosure and continued its discussions with CDG for explanation up to and including a meeting with the City Council in December 2019. At this meeting, CDG failed to provide adequate explanations for its failure to design the ramp to be construction-ready for a housing structure."
The lawsuit says substantial additional design and construction to retrofit the footings and columns are necessary before the ramp could safely support design loads anticipated from a housing addition as high as 10-stories.
News update:  Rural Rochester man gets ticket for starting a field fire.
PEEK INSIDE: Derek Jeter is Selling His Stunning Hudson Valley Lakeside Castle For Discounted Price
14 Rochester Restaurants with the Best Outdoor Seating
Eating out on the patio at a restaurant is one of the best ways to enjoy warm weather in Minnesota. Check out the 14 Rochester, Minnesota restaurants with the best outdoor seating (in no particular order).