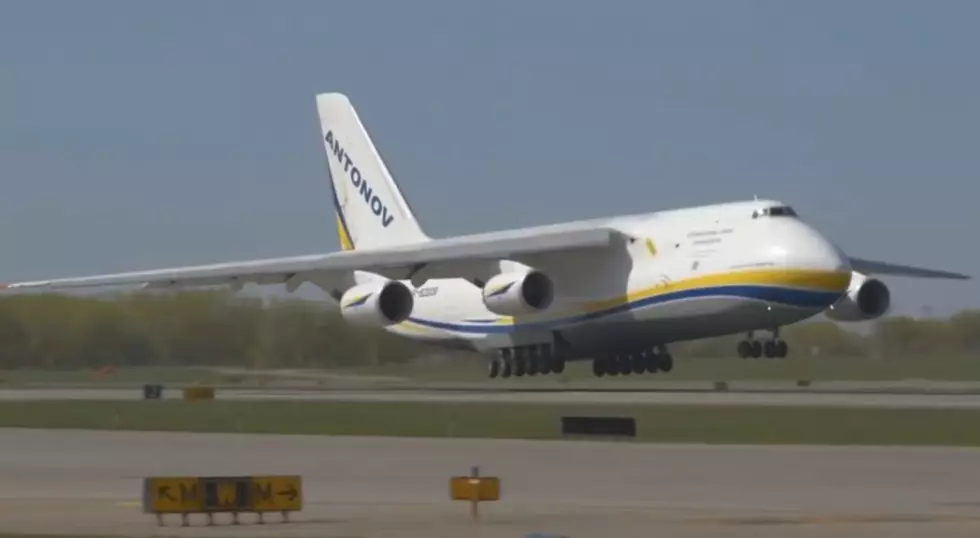 Second-Largest Plane in the World is Here in Minnesota
YouTube
When it comes to big airplanes, this is one of the biggest in the world-- and it's here in Minnesota right now.
The Antonov An-124 is a cargo plane. A big one. Okay, a REALLY big one-- like, the second-largest cargo plane in the world. And it's here in the Land of 10,000 Lakes, sitting on the tarmac at the Minneapolis-St. Paul International Airport in Bloomington.
According to a post on its MSP-Airport Facebook page, the massive cargo plane has been here in Minnesota for the past week or so and is set to leave again early Saturday.
The huge plane and its larger cousin, the Antonov An-225 (the largest cargo plane in the world), have both been commissioned to fly into Minnesota several times before, usually carrying various massive pieces of mining equipment destined for the Iron Range.
According to this Duluth News Tribune story, the Antonov An-124 is 226-feet long and weighs in at 800,000-pounds. It's so big it needs two engines on each wing and has a cargo hold that's120 feet long. Its massive landing gear resembles caterpillar feet, the story noted. So, yeah, it's big.
Aviation fans have been flocking to MSP to get a glimpse of the huge plane while it's been parked here. So, in case you weren't able to head there yourself, here's a video of the massive plane when it landed at MSP earlier last week. Enjoy!