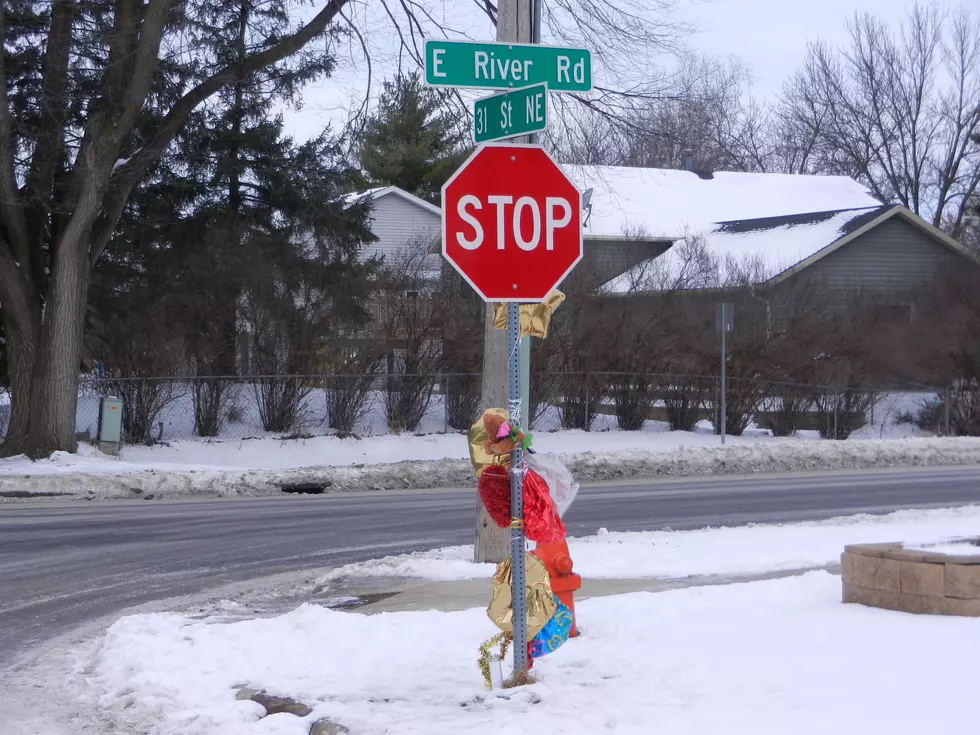 Shooting Witness Testifies in Weiss Trial
Muhammed Rahim memorial- Kim David, Townsquare Media
Rochester, MN (KROC AM News) - More testimony Wednesday in the Alexander Weiss murder trial.
The Rochester man shot and killed 17-year-old Muhammed Rahim last year after the two got into a verbal confrontation following a minor traffic accident.
On the stand Wednesday morning was a Rochester woman who witnessed the shooting. She was on her way to pick up a friend to go to church when she testified she saw Weiss, the shooting victim, and another person near two cars that were parked in the street. She told the jury she stopped because a car was blocking the entrance to the parking lot of the apartment complex where her friend lived.
She testified Weiss was facing the other two and they were separated by about 4 to 5 feet. She said she saw Weiss take a gun out of his pocket and shoot one of the other two males. She told the jury she did not see any physical contact between the three before the shooting. She drove off after the shooting and notified a nearby police officer.
Under cross-examination, the woman testified the shooting took place in a nearby residential yard, which conflicts with other evidence that indicated Muhammed Rahim was shot in the street where the confrontation occurred.