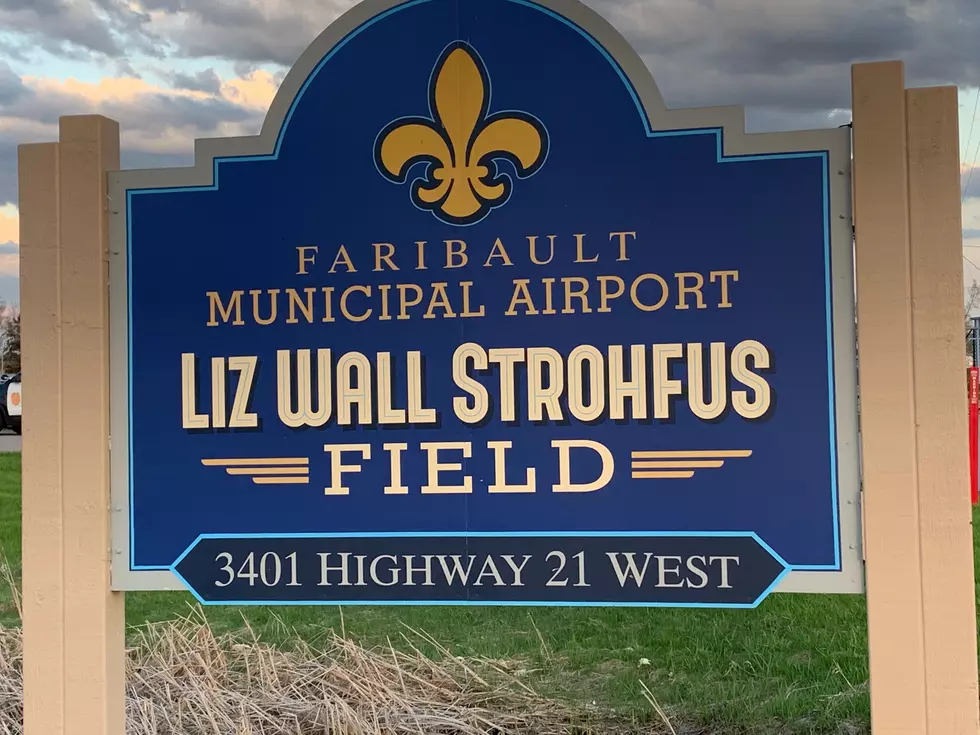 Small Plane Crashes at Faribault Airport, No Injuries
Faribault Municipal Airport Sign. Photo by Gordy Kosfeld
Faribault Fire Chief Dustin Dienst says his department along with Faribault Police and North Ambulance were dispatched to a report of an airplane crash at the Faribault Municipal Airport, Liz Wall Strohfus Field at 2:29 this afternoon.  Upon arrival Dienst notes they found a small aircraft upside down just off the runway.  The pilot was standing next to the plane.
Fire crews used soaker pads to catch the fuel leaking from the plane.  Faribault Police contacted the FAA and were told someone was already en route to the scene.  The Faribault Airport Manager was also contacted.  Firefighters stayed until all the fuel leaked out of the tank.
The FAA official arrived and took a number of pictures for a standard investigation that occurs with all plane crashes.  The pilot was not identified by authorities.
Chief Dienst concluded his news release saying, "We were very relieved when we found the pilot was uninjured, that is rare in aircraft accidents."
You can see by some pictures I took while at the airport there is still some damage from last September's tornadoes.