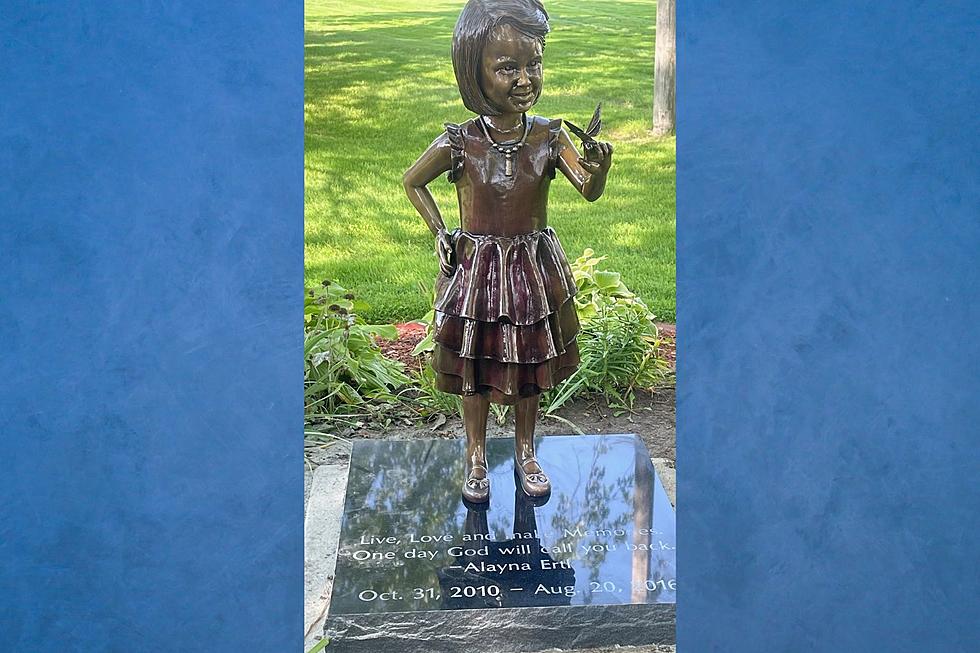 Statue Memorializing 5-Year-old Minnesota Girl Dedicated
Photo courtesy of Chris Rowan
WATKINS (WJON News) -- There is a new statue in a park in Watkins in memory of a little girl who was taken too soon.
This past Sunday the community unveiled a bronze statue of five-year-old Alayna Ertl.
In August of 2016, she was kidnapped by a friend of the family. Her body was later found near Motley in Cass County.
Watkins Mayor Chris Rowan says at first they were going to dedicate a park bench and then it just kind of morphed into the statue idea as a way to help the community heal.
It's something that's near and dear to us and the hearts of the community.  It kind of helps with the healing process I think.
Rowan says the Lions Club helped pay for the materials, with some supplies also donated from various businesses.
Alayna's family and friends attended the dedication ceremony at McCarthy Park in Watkins.
Rowan says he's hoping that moving forward when people visit the statue they'll be reminded just how precious life is.
Life is short you just never know when your last day is going to be. Hug your kids, hug your mom and day.
Twenty-six-year-old Zachary Anderson was sentenced to life in prison without the possibility of parole for the kidnapping and murder of Alayna Ertl.
Come Visit Watkins, MN With Us in Pictures