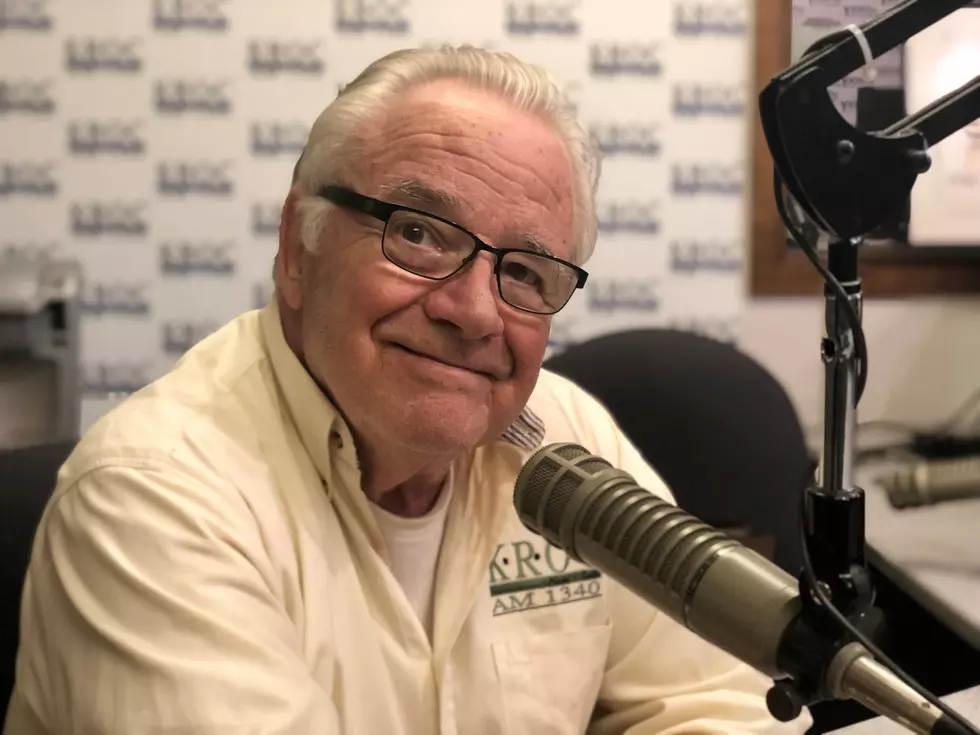 The Electoral Swamp and Trump Legacy [Opinion]
Tom Ostrom
The opinions expressed in this post belong solely to the author and should not be construed to represent the views of Townsquare Media, News-Talk 1340 KROC-AM and 96.9 FM, or anyone else associated with the organizations.
___________________________________
As of the posting of this column, the state electors of the Electoral College scheduled to select the U.S. president in mid-December have not yet met. The presidential outcome between Democrat candidate Joe Biden, erroneously referred to by the supportive media as "president-elect," and President Donald Trump is not yet final.
The Republican legal team is challenging a corrupt election and requesting the vote count process be terminated so the U.S. Supreme Court can declare the 2020 election to be set aside so the U.S. Congress can choose the president in a House vote, and the vice president in a Senate vote, as described in the U.S. Constitution.
Most Republicans, much of the voting public, and the Trump team of lawyers believe Trump won the 2020 Election with more than 70 million votes but was deprived of victory by manipulated computer counts to give Biden the majority of votes.
It appears that ballot counting in the swing states was stopped as Trump galloped toward the 270 electoral votes necessary for victory. In the dark of night and early morning, ballots were found, dumped, and increased Biden's vote count.
Statistical and computer experts support these allegations. The down ballot dominance of elected Republican state and local officeholders indicates Trump should have had more votes than were attributed to him. Republicans increased their seats in the Democrat-controlled House of Representatives when previous opinion polls concluded they would lose seats, just as polls gave Biden overwhelming leads over Trump despite the evidence of 10s of thousands of people at Trump rallies, compared to minuscule attendance for Biden.
On Thanksgiving Eve, pro-Trump attorney Sidney Powell filled a 104-page report contending and illuminating massive fraud in the Georgia and Michigan elections, and other states.
Powell listed election board records that demonstrated more than 96,000 absentee ballots were requested and counted in Georgia but never recorded as being returned to county election boards. If true, those votes should be discarded.
Powell is seeking court orders to discard those votes and thousands of others while asking the courts to order the Georgia State Board of Elections to decertify the election results. There are allegations of ballot signature violations and violations of state election laws in Georgia and Michigan, and elsewhere.
These alleged violations have caused Sidney Powell to seek declaratory judgements to prevent state officials "from transmitting currently certified results to the Electoral College based on the overwhelming evidence of election tampering."
Whatever the final presidential results, Trump's legacy has been assured given his achievements on the judicial, economic, cultural, and foreign policy fronts.
Should the judicial system conclude the Biden vote was fraudulent, Trump will be back in the White House. If not, he and other family members may run for office in 2022 and 2024. Or become television personalities and pundits and hold Democrat officials and the media accountable for their false accusations and assertions.
Trump will continue to make America great again and push for electoral reform to protect America's democratic traditions and select the best candidates for office. Donald J. Trump is here to stay.
Enter your number to get our free mobile app
TAKE A TOUR: Incredible Mansion Recently Sold on Lake Minnetonka for $8.2 Million