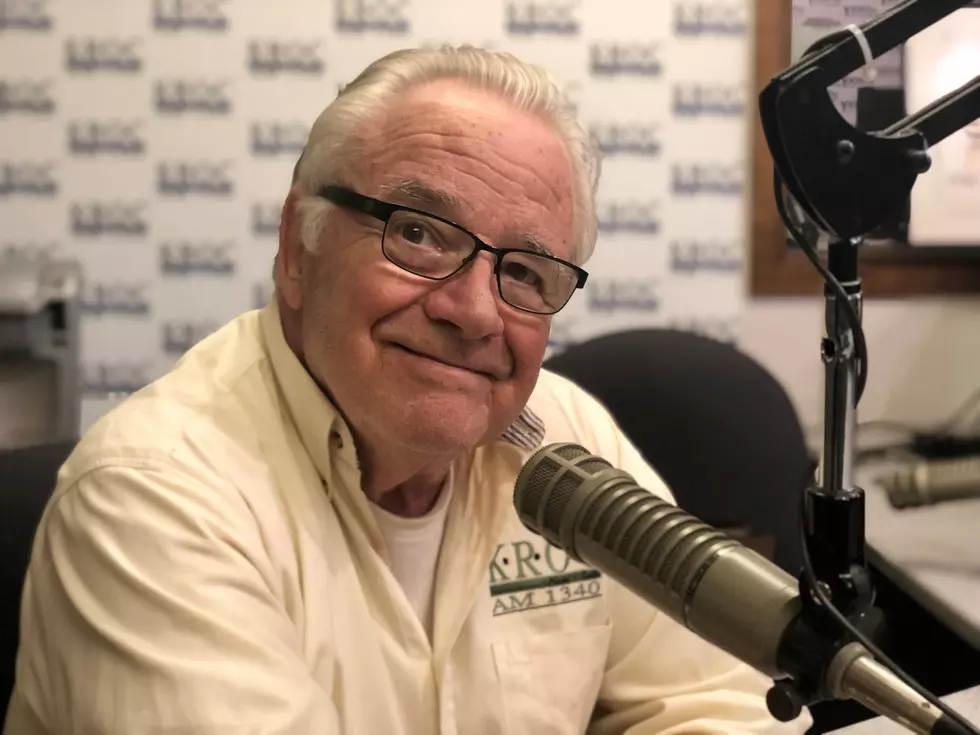 (OPINION) Candidates Trump and Kennedy Have Similar Messages
Tom Ostrom
The opinions expressed in this post belong solely to the author and should not be construed to represent the views of Townsquare Media, News-Talk 1340 KROC-AM and 96.9 FM, or anyone else associated with the organizations.
________________________________
The 2024 presidential race is on, with GOP candidates like Florida governor DeSantis, former president Donald Trump, former South Carolina governor and UN ambassador, Nicki Haley, Trump's vice president Michael Pence, and others that may step up. Public opinion polls indicate Trump is the clear favorite. Some Democrats contend they want Trump to be the candidate, others fear his presence, given Biden's energy policies, border issues, foreign policy blunders, and alleged cognitive difficulties.
As President Biden teases his possible plan to run again, polls show many Democrats prefer someone else, given Biden's age, and son Hunter's personal history and problematic business activities.
The Democrat Party has a significant Biden challenger in Robert F. Kennedy, Jr., the son of former Senator Robert F. Kennedy, President John Kennedy's attorney general, and assassination victim. RFK, Jr. has distressed the Kennedy clan with his decision to run against Biden and his problematic vice president Kamala Harris.
RFK, Jr., admits to closet skeletons and disagreement with family relatives over his views on the assassination of his uncle. President John F. Kennedy, who RFK believes was killed by the CIA, not the alleged lone shooter, Lee Harvey Oswald. The Kennedy clan has also been disappointed with RFK Jr.'s assertion that Sirhan Sirhan, his father's Arab assassin, has repented and should be released from prison.
The Democrat challenger enters the race as Biden's poll numbers drop when Democrats in great numbers do not want him to run for a second term in this time of economic uncertainty, and cracks in the U.S. alliance system as nations like Saudi Arabia and France are steering away from the U.S. and catering to China. The Ukraine-Russia war and U.S. aid to Ukraine are increasingly controversial.
Kennedy follows in the footsteps of Senator Edward Kennedy, John Kennedy's brother, and RFK Jr.'s nephew. Edward "Ted" Kennedy unsuccessfully challenged Democrat President Jimmy Carter in 1979. Carter would be defeated by Republican presidential candidate Ronald Reagan. Breitbart columnist James P. Pinkerton traced the background of RFK Jr.'s politics, and referred to the Biden and Carter presidencies as cases of "dysfunction" and "disjunction," with Biden's "lame leadership, soft economy, rising inflation, worsening crime," and now a pursuing Kennedy.
Kennedy's agenda is thoughtful, moderate, and challenging. Pinkerton labeled the challenger "a serious thinker" on domestic and foreign policy, citing Kennedy's assessment of "the corrupt merger of state and corporate power." Kennedy, a critic of federal management of the COVID crisis, is critical of the contemporary "establishment," and, as Pinkerton quotes, "crony capitalism, the military-industrial complex, and imperialism that led to the invasion of Iraq in 2003."
Kennedy criticized the Central Intelligence Agency, blaming it for President John F. Kennedy's foreign policy errors in the American Bay of Pigs invasion of Cuba. Robert F. Kennedy, Jr., according to Pinkerton, wants to abolish the Central Intelligence Agency. The CIA has been accused of illegal intrusion into domestic politics. Kennedy says the CIA got the U.S. into Iraq to "do regime change, costing trillions of dollars, making Iraq worse off."
Kennedy has appealed to thoughtful Democrats, Republicans, and Independents, and promises, in Trumpian fashion, to "put America First." He takes on the contemporary "grooming" and sexualization of children. Pinkerton quotes Kennedy graphically on that topic, opposing those who wish "to poison our children and our people with chemicals and pharmaceutical drugs."
As Pinkerton observed, Kennedy has credited Trump with effective policies and objectives, and notes that he and Trump are opposed by establishment leaders over their leadership challenges and populist agendas.
It would be ironical if Trump and Kennedy teamed up to appeal to millions of discontented voters. Kennedy appears to be more articulate than Trump, but they appear to have similar messages and solutions for a troubled and threatened America.
Listen to Tom each Tuesday and Thursday morning after the 11 AM news as he joins Andy Brownell for Rochester Today on News-Talk 1340 KROC-AM and 96.9 FM.
Rochester Restaurants from A to Z (Almost)
Next time you are trying to figure out where to eat in
Rochester,
just pick a letter from A to Z and scroll a little bit to see what
restaurant
you will be eating at tonight. It is the easiest way to make a decision!
DISCLAIMER:
If you pick "Q", "x" or "y" you will need to pick again.