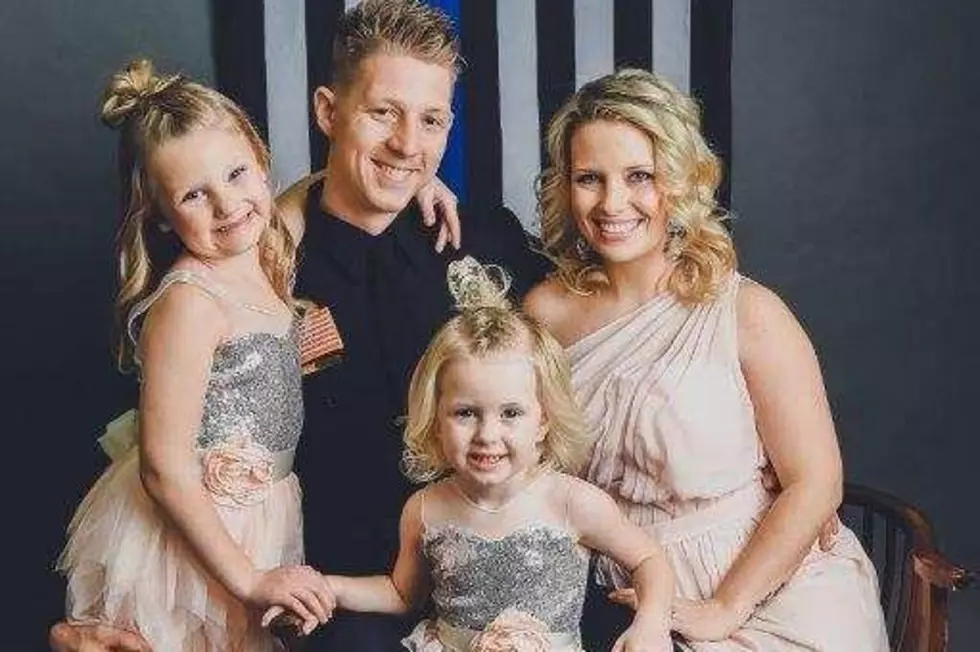 Waseca Hockey Teams Changing Jerseys in Support of Officer Arik Matson
Photo From Arik Matson's Go Fund Me Page
Officer Arik Matson remains in the hospital after being shot in the line of duty earlier this month. Officer Matson is a Waseca police officer. Tons of generous people have donated to the GoFundMe page to help out him and his family (beware of the fake GoFundMe though! More info on that HERE).
The support to Officer Matson and his family continues through the Waseca boys and girls' hockey team. WCCO reports that they will be changing their jerseys to jerseys that are in support of Officer Matson.
Officer Matson's name will be on the bacak of the new jereseys. And on the front will be a blue line for law enforcement, his badge number, and a picture of Officer Matson with his daughters.
After the season is over, the jerseys the players wore will go up for auction with all proceeds going towards Officer Matson's family.
If you would like, you can purchase your own jersey. The Edina based company that's donating these jerseys, Gemini Athletic Wear, will create an online store where you can purchase a jersey. All proceeds from jerseys sold will also go to Officer Matson's family.
Enter your number to get our free mobile app
Hang out with Carly Ross on The Mighty 920 KDHL weekdays 1-5pm!