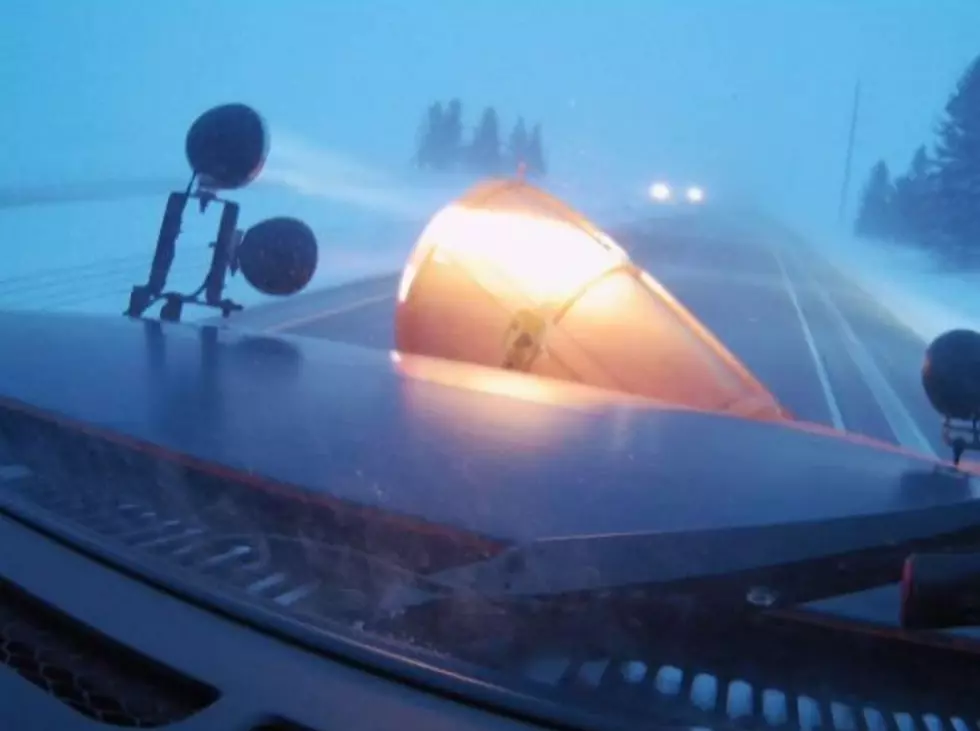 Whiteout Conditions Likely in SE Minnesota Through Friday Night
MNDOT photo
Rochester, MN (KROC-AM News) -The blizzard warning is still on.
Travel conditions are expected to rapidly deteriorate across southeastern Minnesota, where a blizzard warning will be in effect from 6 PM tonight through 6 AM on Saturday. The National Weather Service says to expect sustained winds between 20 and 30 mph with gusts approaching 50 mph. With the recent addition of 2 to 4 inches of fluffy snow, forecasters are warning of the likelihood of whiteout conditions, especially in open areas.
As of 8 PM Thursday, I-90 is closed west of Fairmont.  Most other major roadways in southwestern Minnesota are also closed because of whiteout conditions.
The gusty winds will amplify the bitterly cold arctic that is being pulled into the region by the powerful low-pressure responsible for messing up holiday travel plans. Forecasters are predicting wind chill readings between -30 and -45 through Saturday morning. That's easily cold enough to quickly cause frostbite on exposed skin and even result in death for a person stranded outdoors.
Conditions are expected to begin improving on Saturday, but it is forecast to remain windy through Christmas Day before a warm-up begins early next week. By Thursday, the National Weather Service says afternoon high temperatures near 40 are possible.
BRRRR: The 15 Coldest Cities in America
The list below is from
Niche
. They put together their list of the coldest cities in the county by looking at which ones had "the coldest average low temperatures during the winter months." Keep scrolling to see the 15 coldest cities in the United States.