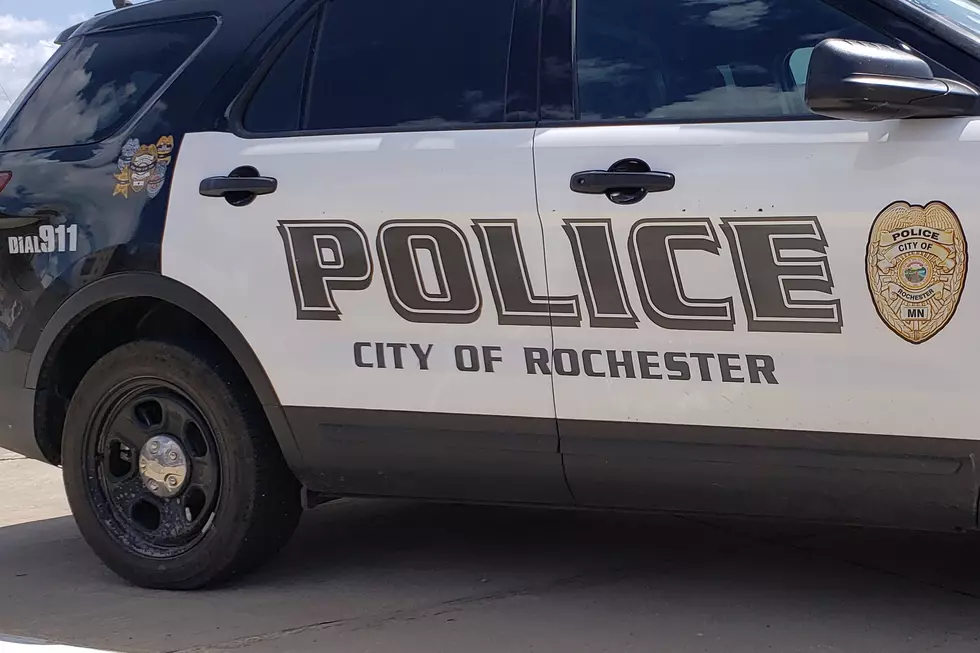 Charges Filed in Downtown Rochester Fleeing Crash
photo by Andy Brownell
Rochester, MN (KROC-AM News)- The Olmsted County Attorney's Office has filed charges against a Rochester man accused of fleeing a downtown traffic stop during the St. Patrick's Day weekend. 
The charges filed Monday say a Rochester police officer attempted to stop a vehicle for running a red light at the intersection of 2nd St. and 2nd Ave. Southwest shortly after 1:30 a.m. on March 19. The vehicle did not obey commands to pull over and fled the area north at what was described as a high rate of speed. 
Rochester Police say the officer determined a pursuit would pose a public safety risk and did not attempt to chase the vehicle. The officer did follow the direction of the vehicle and discovered it had crashed into the stone Mayo Clinic sign near the intersection of Civic Center Dr. Northwest and 3rd Ave. 
Officers searched the area and found the driver, identified as 24-year-old Bol Deng, sitting on a grassy area at the intersection of 3rd St. and 4th Ave. Northwest. While speaking with Deng, officers detected the odor of an alcoholic beverage, said he was slurring his words and was struggling to put together complete sentences, according to the criminal complaint. 
Police searched the vehicle Deng was driving and found an open container of vodka and an empty baggie containing residue that tested positive for cocaine, the complaint states. Deng was brought to St. Mary's Hospital after telling police he was hurt as a result of the crash.
Court documents say investigators obtained a blood sample from Deng and are awaiting test results from the Minnesota BCA.  Security footage from the area also showed Deng exiting the vehicle following the crash. 
Olmsted County Adult Detention Center records indicate Deng was booked into the jail on March 25. He was arraigned in Olmsted County Court Monday on a felony fleeing charge, a gross misdemeanor DWI charge and a misdemeanor driving after revocation charge. 
Court records indicate Deng was convicted of DWI in Olmsted County in 2017. The judge in the case set his bail at $50,000 without conditions. His next court appearance is set for April 5.
10 Relatively Unknown Reasons You Can Get Pulled Over In Minnesota