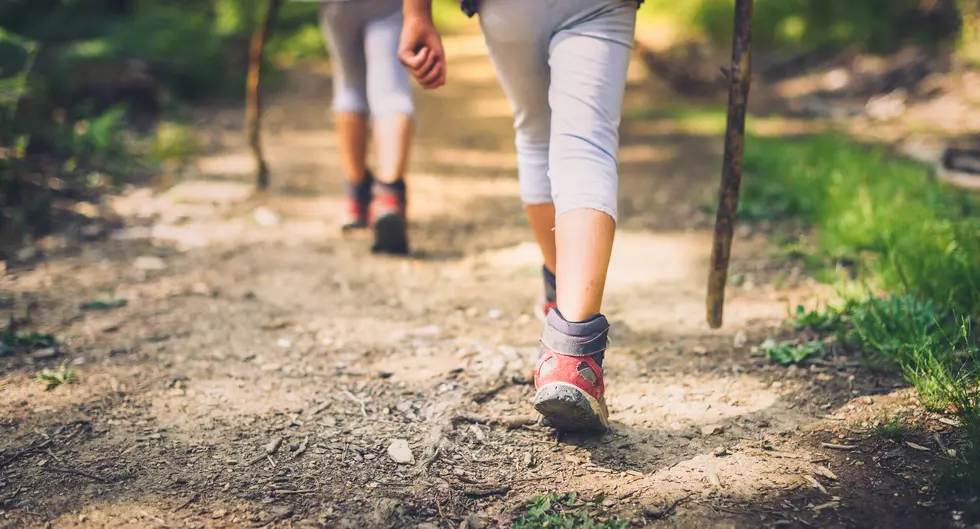 Easy But Rewarding Hike Leads to a Beautiful Waterfall in Southern Minnesota
Getty Images, _jure
It looks like it's going to be a great weekend weather-wise, so I'm definitely going to try and get outside! What about you? I would suggest checking out this easy but rewarding hiking trail that's right here in Southern Minnesota this weekend. It's at Nerstrand Big Woods State Park.
This trail is a nice, 1-mile hike, so nothing too crazy, but it leads you to a beautiful, hidden waterfall! It's appropriately called Hidden Falls and the trail that you should follow to get there is called the Hidden Falls Loop Trail. And just because it's a short hike doesn't mean it's not a good hike. Only in Your State mentions that the trail leads you through "the old, thick forest that gives the park its name."
The waterfall is 20-feet tall, according to Only in Your State and it's wider than it is tall. It's a really pretty waterfall that you can get up close and personal with. Definitely a great spot to take some photos if you're interested.
And make sure you look down every once in a while during your hike. Nerstrand Big Woods State Park is also home to an endangered plant called the dwarf trout lily, so keep your eyes peeled.
If you head out on a hike this weekend we would love to see pictures! You can send us pictures by chatting with us on our free app.
Enter your number to get our free mobile app
Hang out with Carly Ross on Kat Kountry 105 weekdays 6 - 10 AM,
The Mighty 920 KDHL weekdays 9 AM - Noon,
and 106.9 KROC weekdays 9 AM - Noon!
UP NEXT: 8 Breathteaking Waterfalls Just a Short Drive From Rochester