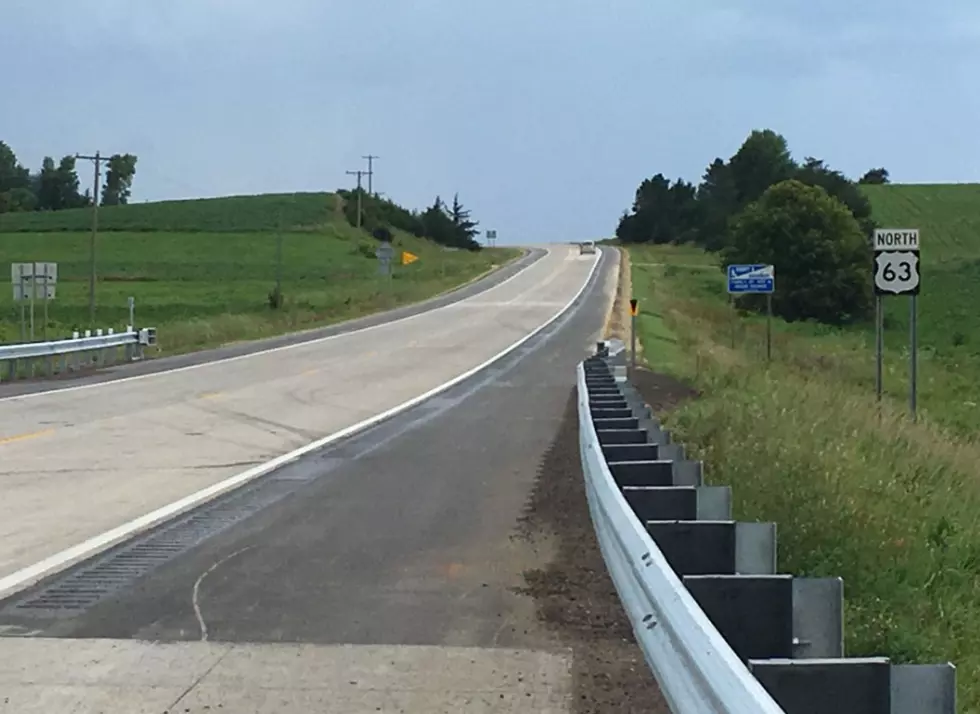 First Phase of Highway 63 Project North of Rochester Completed
photo courtesy Minnesota Department of Transportation
Rochester, MN (KROC-AM News) - Motorists who often travel on Highway 63 north of Rochester can rejoice, at least for a few days. The Minnesota Department of Transportation says the resurfacing project that began in June has been completed a couple days ahead of schedule and the highway between the 75th Street roundabout and Zumbro Falls has reopened.
The project, which involved removing a portion of the blacktop and paving over it with 5-inches of fiber reinforced concrete, required a significant detour. The nearly $7 million project also included the installation of so-called "mumble strips" and guardrails, along with the replacement of some culverts
While traveling to Lake Pepin this weekend will be much more convenient, MnDOT is also reminding motorists that a second project involving Highway 63 is scheduled to begin Monday. The almost $4 million project involves repaving the highway from just north of Zumbro Falls to the intersection with Wabasha County Road 78 south of Lake City which will require a detour through the end of August.