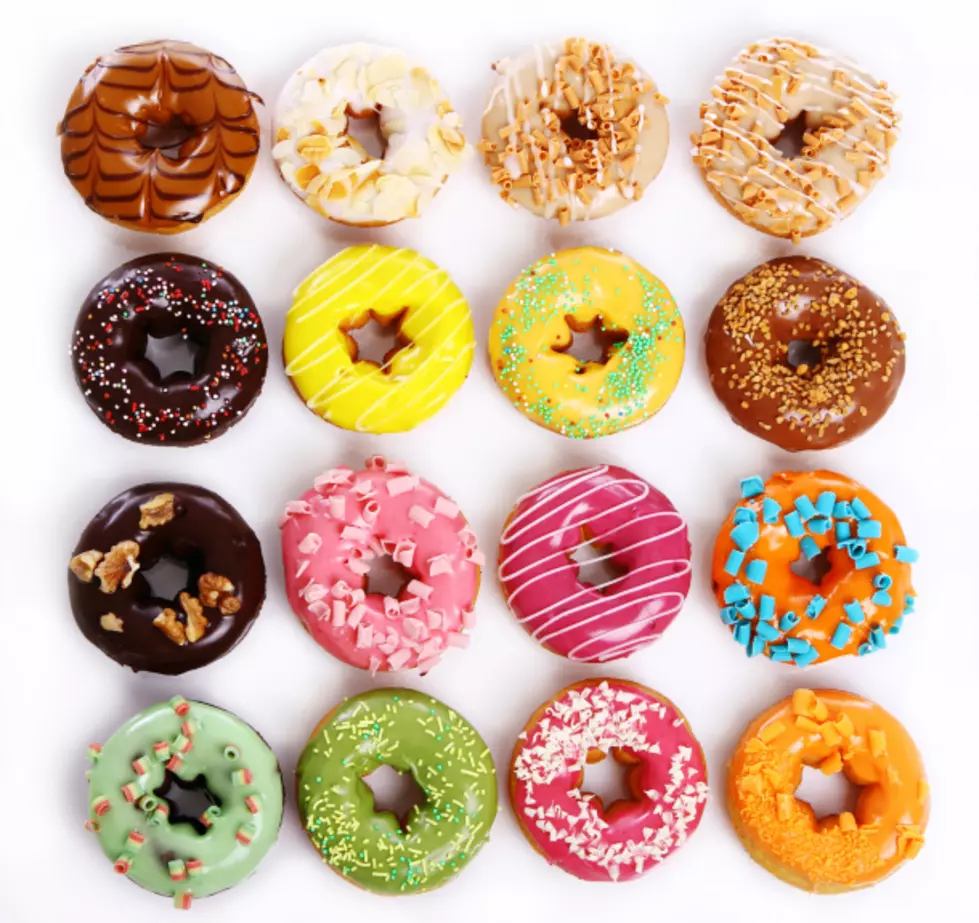 FREE DONUTS in Rochester for National Donut Day
Thinkstock
National Donut Day is coming up on Friday, June 7th! It's officially a cheat day so plan on treating yourself to a donut or six. The Salvation Army will once again be celebrating with free donuts and coffee. They will be using the original recipe that was used to make donuts to feed soldiers during World War I and handing them out at the Rochester VFW off of W. Frontage Rd. and HWY 52 and downtown at the Soldier's Field Veterans Memorial from 7:00 AM to 11:00 AM.
According to Yelp, Rochester's favorite places to grab donuts are:
Drift Dough at 1005 6th St NW
Yelp Review: Caitlin B. "Amazing!! This is just what Rochester needed. I can't even keep track of the times I've been here now. Their donut flavors are unique and constantly change."
Gingerbread House at 1104 Broadway Ave N
Yelp Review: Gavin W. "Undoubtedly my favorite doughnuts in the world."
Daube's at 1310 5th Pl NW
Yelp Review: Sevann H.- "A comment that the little boy in front of us in line made, pretty much sums up our experience at Daube's , "I wish I were rich so I could buy up all these donuts."
Wake up with Dunken & Samm weekday mornings on 106.9 KROC!