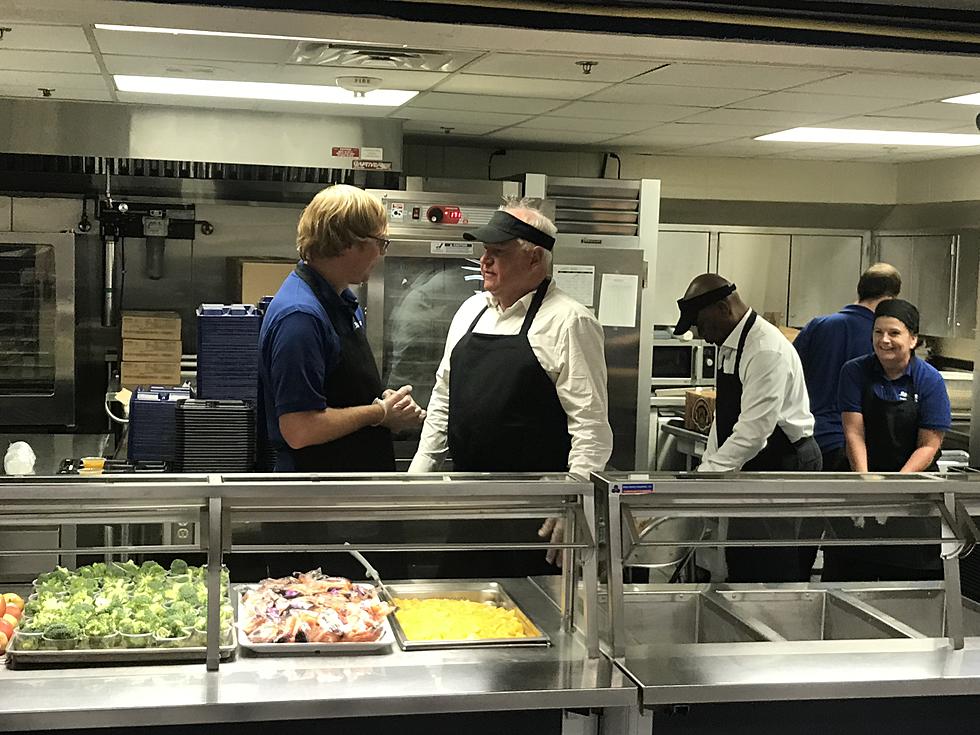 Gov. Walz Touts Free School Meal Program During Rochester Visit
TSM Rochester
Rochester, MN (KROC-AM News)- Students at a Rochester elementary school had a surprise guest serving their lunch on Tuesday. 
Gov. Tim Walz helped dish out plates of chicken fingers, fries, fruits and vegetables to kids at Franklin Elementary School during a stop in Rochester to discuss Minnesota's new free school meal law. The law took effect July 1 and allows students free breakfast and lunch without a charge. 
The governor called the meal program a nudge that coupled with the recently enacted child tax credit and potential housing investments will lift children out of poverty. 
"We know that if they come here food secure, they come here housing secure, they come here economically secure it should be no surprise to anyone that research shows their student achievement will be higher," Walz said. "But not every student starts with that advantage and this gives us that opportunity." 
For many school districts across the state, Tuesday marked the first day of the school. However in Rochester, Tuesday was the start of the second week of the school year. Rochester Public Schools Superintendent Kent Pekel says the district has seen a 15% increase in meals served in the week that class has been back in session 
"There's reason to believe that's 15% of our kids who were not eating lunch last year who ate lunch [this year]," Pekel said. "Our nutrition staff is very clear it is because of the free lunch that 15% increase happened." 
The governor praised the collaboration between the state and local school boards to facilitate the program and said it could chart a course for further collaboration to address other issues facing the state's public education system. 
After helping to serve the meals, Walz visited the students around the tables in the cafeteria as they were enjoying their lunch. The Governor was accompanied on the visit by his wife Gwen and by Minnesota Department of Education Commissioner Willie Jett.