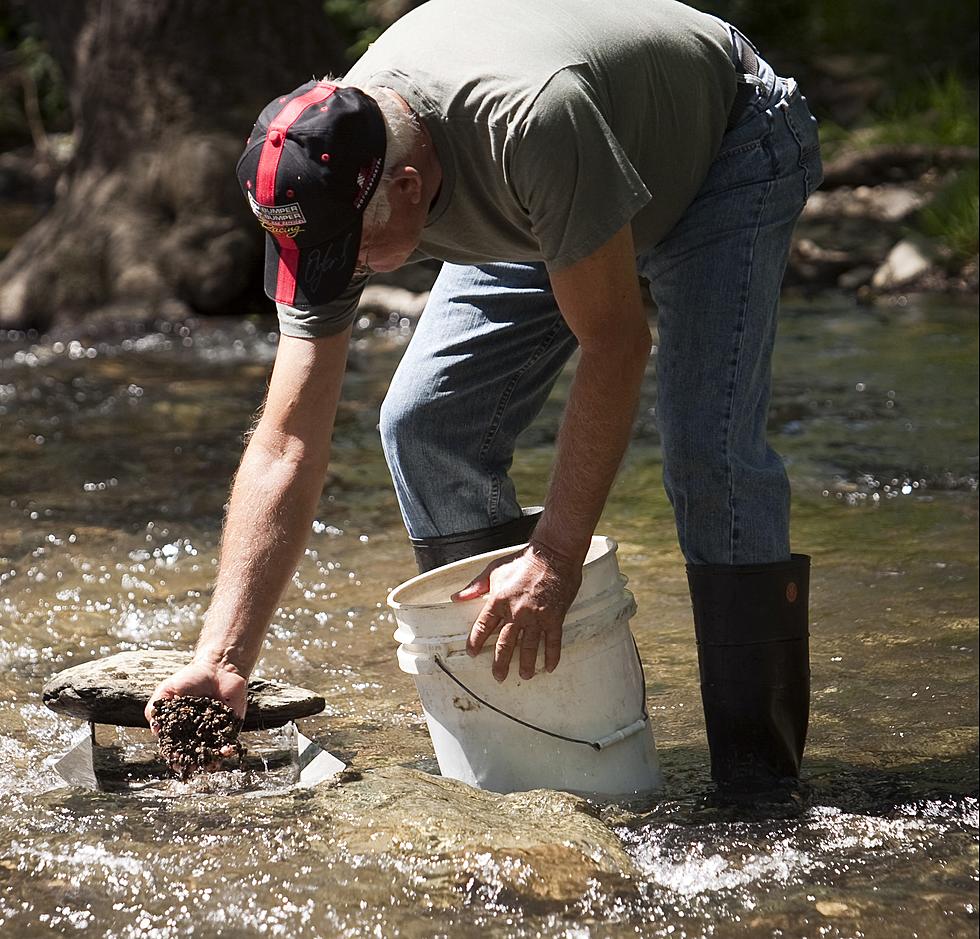 Hidden Treasure: Is There Really Gold to Be Found in Minnesota?
Getty Images
I have been playing the new "Oregon Trail" on the Nintendo Switch with my son lately. It's an awesome game that has led to great conversations about those early pioneers who headed west in the 1800s. Naturally, we also talked about the California Gold Rush, which happened a few years after the Oregon trail started.
Did you know there was also a Minnesota Gold Rush? According to the Minnesota Historical Society, gold was discovered in Lake Vermillion in 1865. Unfortunately, there wasn't a lot of gold which caused our gold rush to fizzle out by 1866, but what about today? Can you find gold in Minnesota?
How Do You Find Gold?
I've never done it, but it doesn't sound like the technology has changed much since the 1800s.  ARRP says, "The easiest way to look for gold is to pan for it by hand."
When panning for gold you collect a mixture of sand and dirt from the riverbed. Then as you shake your gold pan, the heavier gold particles settle to the bottom, while everything else rises to the surface due to their lighter weight.
Is It Legal To Pan For Gold In Minnesota's Rivers and Streams?
I was surprised to see the State is actually OK with recreational gold prospecting.
It's perfectly legal in a lot of areas as long as you're using "hand-held, non-mechanical, non-motorized tools" like a pan and shovel.
The DNR does say your panning activity should have a "minimum impact" on the area you are prospecting.
Gold panning must not disturb fish and aquatic plant habitat and may not be conducted in areas where mineral collecting activities are prohibited, such as state parks. The State does not require a permit for this type of recreational activity in the state-owned beds of streams, rivers, and lakes.
Is There Gold in Minnesota's Rivers and Streams?
According to Goldrushnuggets.com there is gold to be found in the Land of 10,000 Lakes.
That site explains, "Like the other Midwestern states in the U.S., there is placer gold present in scattered amounts throughout the state of Minnesota brought down from receding glaciers from the last ice age."
According to the The National Park Service, "The word placer is thought to have come from Catalan and Spanish, meaning a shoal or sand bar." So, placer gold is the gold you'd find in rivers and streams.
The Pioneer Press reported about record amounts of gold found by the DNR in the Soudan area in 2004 and "significant' gold findings on state forest land in the Vermilion Iron Range area back in 2015.
Can You Get Rich Panning For Gold in Minnesota?
Sadly, nearly all of the gold grains/flakes that have been discovered in the state are so tiny that they're practically worthless. So, you're most likely not going to get rich hunting for gold, but you might make some new friends.
Gold panning has turned into a fun hobby for some. Gold Prospectors of Minnesota is a Facebook page that organizes gatherings for those with an interest in this activity.
LOOK: 5 Richest Billionaires in Minnesota
Stacker
compiled a list of richest billionaires in Minnesota using data from Forbes.
Gallery Credit: Stacker