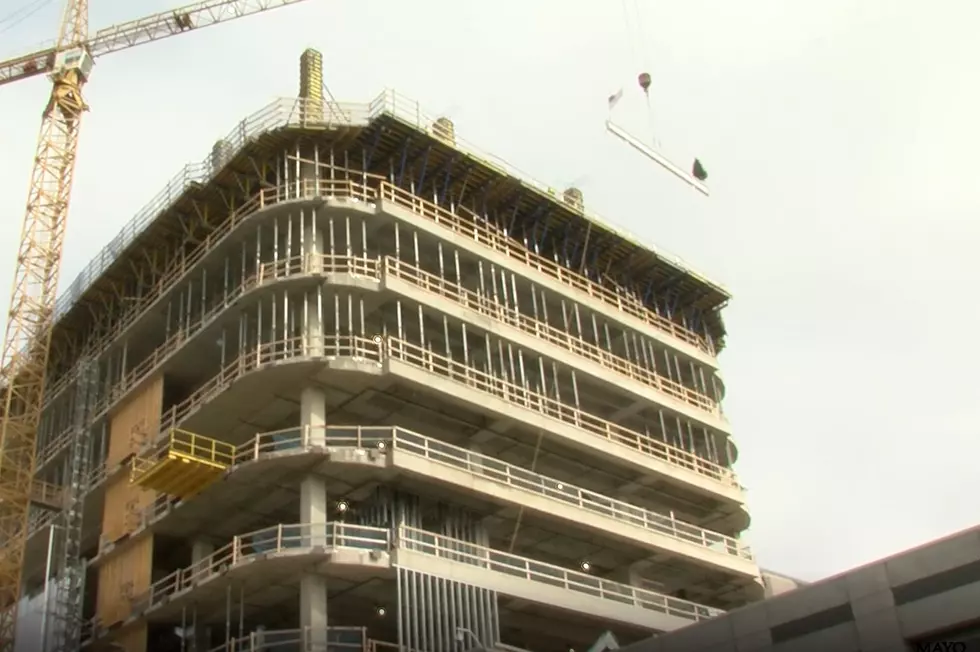 Mayo Clinic Reports Record High Private DMC Investment
Courtesy Mayo Clinic News Network
Rochester, MN (KROC-AM News) - The Destination Medical Center Corporation Executive Committee met today to approve an annual report used by the state to calculate the amount of state funding the City of Rochester will receive this year to support DMC projects.
That number is based on a formula that uses the total amount of private sector investment that is taking place the previous year in Rochester's DMC District. The Executive Committee was told there was nearly $200 million in new private investment in the DMC District in 2022. That includes private-sector investments by the Mayo Clinic totaling more than $172 million. A news release issued by the DMC says that is Mayo's largest-ever annual private investment in infrastructure needs.
It identifies the expansion of the Mayo Clinic Proton Beam Therapy Center and the new Anna-Maria and Stephen Kelling research building as the two significant Mayo projects of the year.
"The impact of this investment goes beyond the cost of the buildings," said Doug Holtan, chair of Mayo Clinic's Facilities and Support Services. "It leads directly to approximately $446 million in economic impact for the Rochester area economy with 99% of the work not done by Mayo Clinic staff is performed by Rochester Area Builders members."
Private investment in the DMC District by other organizations totaled $26.5 million last year. That includes the Bryk on Broadway workforce housing project just north of Civic Center Drive.
Based on the funding formula created by the original Destination Medical Center Corporation, Rochester will receive $30 million in state infrastructure funding this year.
The 10 Richest Neighborhoods in Rochester in 2022
The results are in and here are the 10 Richest Neighborhoods in Rochester, Minnesota for 2022.