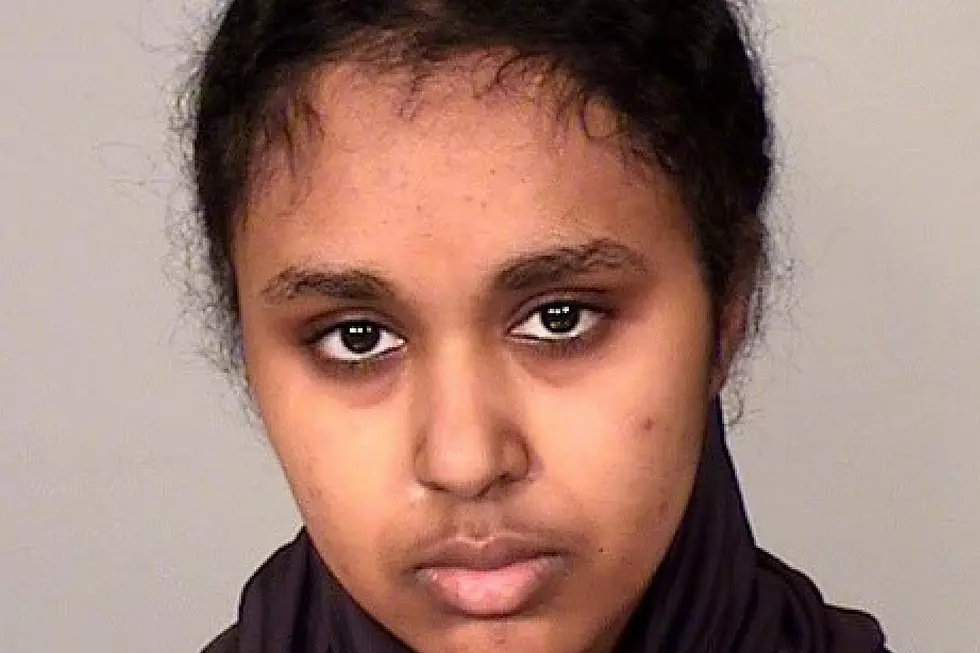 Minneapolis Woman Admits to Terrorism Charge
Ramsey County Jail photo
Enter your number to get our free mobile app
Minneapolis, MN (KROC-AM News) - A Minneapolis woman has pleaded guilty to a federal terrorism-related charge stemming from the investigation into a series of arson fires at a private college in the Twin Cities.
A news release issued by the US Attorney for Minnesota says Tnuza Jamall Hassan admitted to a charge of attempting to provide material support to a designated foreign terrorist organization. Her sentencing hearing has yet to be scheduled.
According to court documents and the guilty plea, Hassan tried to recruit other students at Saint Catherine University in St. Paul to join al Qaeda. In her freshman year, she was accused of drafting a recruitment letter and anonymously delivering it to two other students.
She was also accused of trying to join al Qaeda in Afghanistan. Prosecutors say Hassan purchased airline tickets to fly from the Twin Cities to Dubai and then catch another flight to Kabul, Afghanistan where she hoped to join the terrorist organization. Federal officials say she did fly to Dubai in the fall of 2017, but her plan fell apart because she could not obtain a travel visa to enter Afghanistan.
After her return to Minnesota, Hassan allegedly set 9 fires at various locations on the campus of Saint Catherine University as an act of retaliation against the U.S. over its opposition to al-Qaeda in Afghanistan. No one was hurt by the fires. She still faces a felony arson charge in Ramsey County Court.
TAKE A TOUR: Incredible Mansion Recently Sold on Lake Minnetonka for $8.2 Million