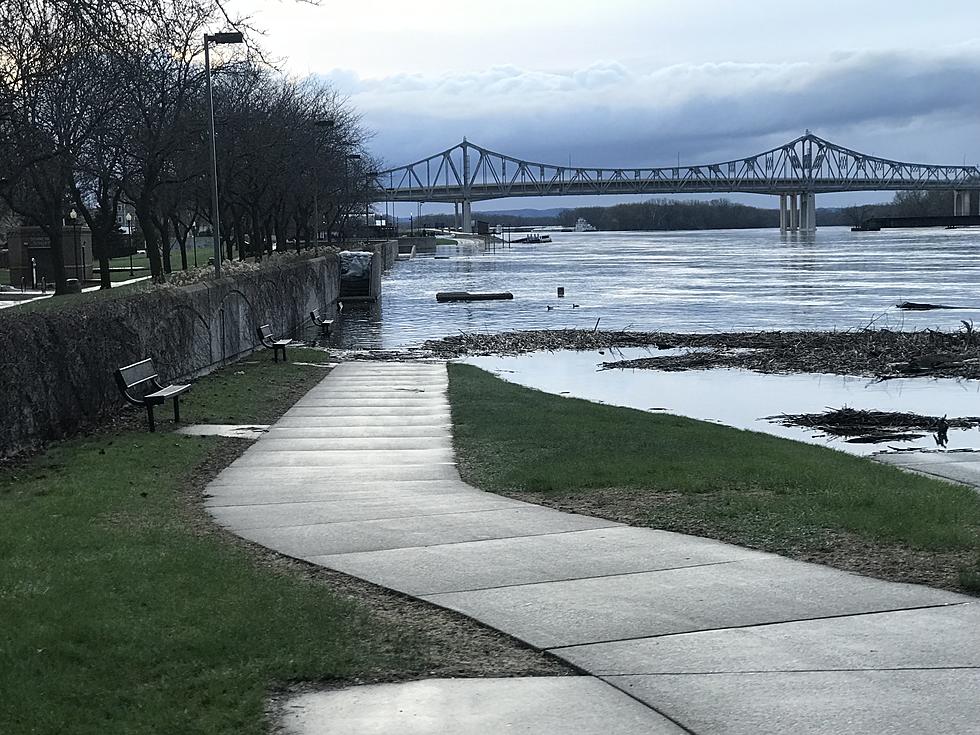 Mississippi River Floods in SE Minnesota Will go into the Record Books
River Flooding in Winona 2023. TJ Leverentz/TSM Rochester/Preston
Undated (KROC-AM News)- It appears peak flooding from the spring snowmelt along the Mississippi River in southeastern Minnesota has passed. 
That's according to the National Weather Service, which issued flood warnings last month for Lake City, Wabasha, Winona and other communities along the waterway. The river exceeded then receded from the major flood stage threshold last week in Winona and Wabasha. 
A summary of the flooding from the National Weather Service indicates Winona and Wabasha saw the-third highest flooding levels on record this spring. The river crested at 17.03 feet in Wabasha on April 25. 
That's over a foot short of the 18.22 foot-mark seen in 2001 and more than three feet under the record 20.05 feet measured in 1965. A stretch of highway 60 that connects the small town to Hwy. 61 remains closed. 
The river at Winona topped out at 18.81 feet on April 25, which is short of the 20.07 feet set in 2001 and is less than the record-setting 20.77 foot-mark reported in 1965. 
Lake City did not see flood waters meet the major flood threshold. The National Weather Service says the river crested on April 25 at 18.98, falling short of the 20.13 foot mark in 2001 and shy of the record 22.2 feet in 1969. 
The river remained at a moderate flooding level Monday morning in Winona but is expected to decline into minor flood stage sometime Thursday morning. In Wabasha the Mississippi is set to recede into minor flood stage by Tuesday morning. 
The water level at Lake City is predicted to retreat out of minor flood stage between Tuesday night and Wednesday morning.
11 of the Most Devastating Weather Disasters in Minnesota Throughout The Years
We might be full of lakes and "nice" but Minnesota has had its fair share of horrible and nasty weather. Throughout the years we've had floods, fires, storms that have crushed stadium roofs flat, and tornadoes that have destroyed lives.