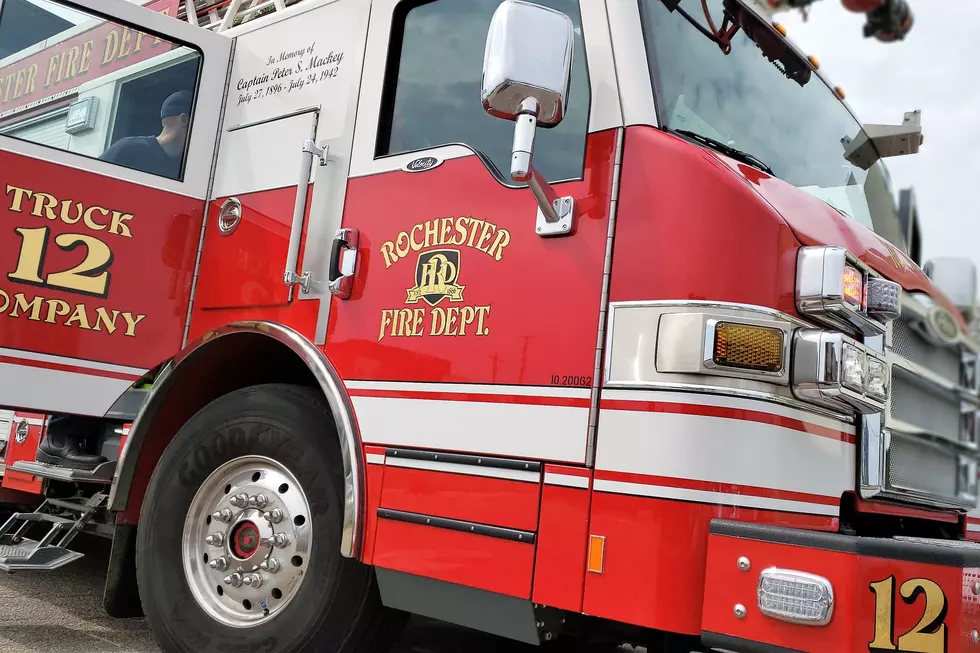 No Injuries Reported After Early Morning Fire in SW Rochester
photo by Andy Brownell
Rochester, MN (KROC-AM News) - The Rochester Fire Department was called out early this morning to put out a fire in a southwest Rochester home.
A news release says the fire was reported just after 5:15 AM at 707 19th Avenue Southwest. The first firefighters to arrive at the scene found all of the occupants of the home, including their pets had safely evacuated. The homeowner stated that was a fire in the upstairs bathroom.
The responding firefighters immediately entered the house and were able to quickly extinguish the flames. The Fire Department reported the fire, smoke, and water damage was limited to the immediate area and the residents were able to reoccupy their home.
The news release does not specifically identify the cause of the fire, but it does encourage homeowners to regularly inspect bathroom and other exhaust fan appliances. If dust and lint are allowed to build up, the exhaust systems can overheat and start fires.
The 10 Richest Neighborhoods in Rochester in 2022
The results are in and here are the 10 Richest Neighborhoods in Rochester, Minnesota for 2022.