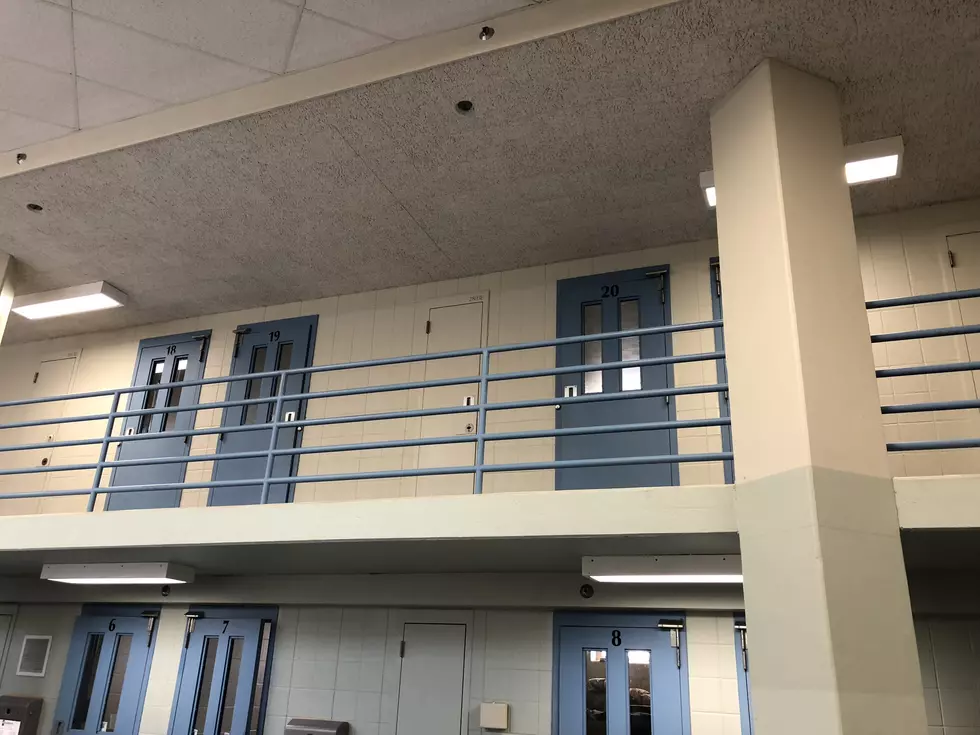 Olmsted County Jail Reports Second Death of a Detainee This Year
Kim David/Townsquare Media
Rochester, MN (KROC-AM News) - The Olmsted County Sheriff's Office today reported the death of a detainee in the Olmsted County Adult Detention Center.
Sheriff Kevin Torgerson says a detention deputy was conducting routine well-being checks late Sunday afternoon when it was discovered that 59-year-old Melvin Tyrone Bush was not breathing. The deputy called for assistance and immediately began attempting to resuscitate him.
A Mayo Clinic Ambulance crew was called to the detention center and continued with the life-saving efforts. Bush was then transported to the St. Marys Hospital emergency room, where he was pronounced dead.
The Southern Minnesota Regional Medical Examiners Office will be performing an autopsy to determine the cause of death. The Minnesota Bureau of Criminal Apprehension will oversee the investigation.
Bush was in jail for violating a felony Domestic Abuse Contact Order.
The Sheriff's Office statement on the incident extends condolences to the family and friends of Mr. Bush.
It also says the detention center staff is receiving support and none of the detention deputies on duty at the time have been placed on administrative leave.
It was the second death involving a detainee in the Olmsted County Adult Detention Center this year.
59-year-old Russell Simon Junior of Rochester was jailed on a felony assault charge when he died in the custody of the jail on January 16. He was also found not breathing during a routine well-being check and was pronounced dead at the scene.
At last check, the cause of his death was still under investigation.
10 Unsettling Unsolved Mysteries from Minnesota
Too many families and friends don't have answers because of these Minnesota cases that are unsolved. Take a look at these 10 murders and disappearances and if you know anything, reach out to your local police department.