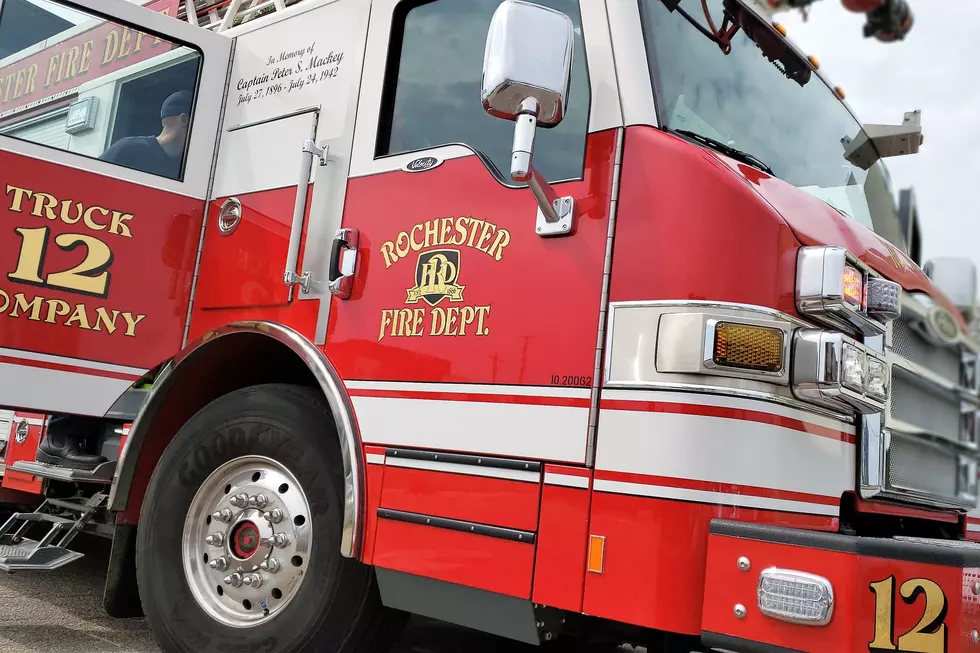 Rochester Homeowner Looks For Dogs After Fire Breaks Out
photo by Andy Brownell
Rochester, MN (KROC AM News) - Rochester Fire Department crews who responded to a late-night house fire arrived to learn the homeowner had gone back inside to save his dogs.
The fire was reported around 11:30 pm Wednesday at 5315 Belmoral Ln NW, near Essex Park.
RFD says "an occupant had been awakened by smoke detectors sounding and called 911."
Crews found heavy smoke on both levels of the house and then went inside and "searched for the homeowner who had went back into the house looking for his dog." The person was located and "removed to safety" and it was confirmed "all three dogs were already out of the house."
The fire was found in the home's utility room and quickly extinguished. Overall damage to the home was estimated at $25,000.
The cause was not listed in the RFD report.
The homeowner was transported by ambulance to the hospital to be treated for smoke inhalation.
RFD concluded its report with this advice: "Evacuate and call 911 to report a fire from a safe area and once you evacuate from a house fire never go back in for any reason."
News update: Rochester School Board returns to in-person meetings.
11 of the Most Devastating Weather Disasters in Minnesota Throughout The Years
We might be full of lakes and "nice" but Minnesota has had its fair share of horrible and nasty weather. Throughout the years we've had floods, fires, storms that have crushed stadium roofs flat, and tornadoes that have destroyed lives.