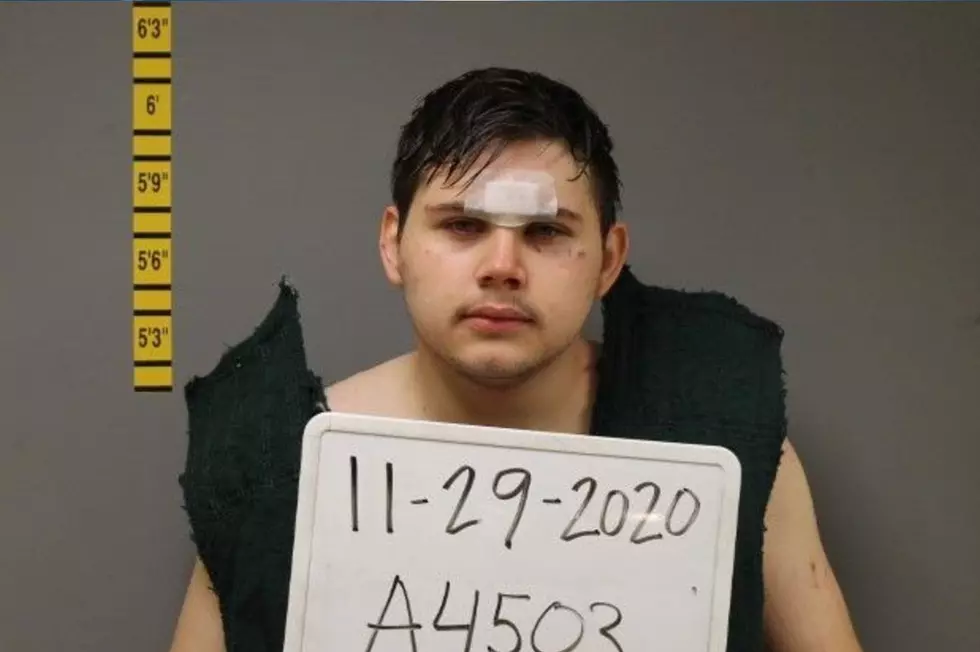 Trial Date Set For Man Charged With Shooting Albert Lea Officer
Freeborn County Sheriff's Office photo
Albert Lea, MN (KROC-AM News) - A trial date has been set for an Albert Lea man accused of shooting and wounding an Albert Lea police officer.
The court calendar for Freeborn County District Court indicates jury selection for 22-year-old Devon Weiland's trial is scheduled to begin on August 2nd. A pre-trial is set to take place in mid-July.
Weiland was only recently found competent to face the three counts of first-degree attempted murder and three counts of second-degree assault that were brought against him after he allegedly opened fire on police officers and residents of an Albert Lea apartment building on November 29, 2020. The officer was shot when he responded to the apartment complex to investigate a noise complaint. Police later learned that it was Weiland who had filed the noise complaint with the police department.
The officer was spared serious injury by his protective vest. A resident of the apartment building was also shot after he ventured outside to check on his car after hearing noises and a third man was hit by a bullet allegedly fired by Weiland that passed through the door of his vehicle while he was driving past the property on his way to work. Both men suffered non-life threatening wounds.
According to the criminal complaint, Weiland told investigators he fired around 75 bullets during a lengthy standoff that required the services of three SWAT teams. He eventually surrendered after he suffered an injury to his forehead that caused heavy bleeding. Shortly before he was taken into custody, Weiland allegedly fired a gun through his apartment door after police used tear gas in an attempt to dislodge him while members of a tactical team were deployed in the hallway outside the residence.
Tuesday Tornado Outbreak Was a Record Breaker For the Region
TRIBUTE: 29 U.S. Service Members From Minnesota Killed During the War in Afghanistan
After 20 years of war, 29 men and women from Minnesota made the ultimate sacrifice in Afghanistan while serving our country during Operation Enduring Freedom.
Scroll through the photos below and pay tribute to our fellow Minnesotans who served with valor.