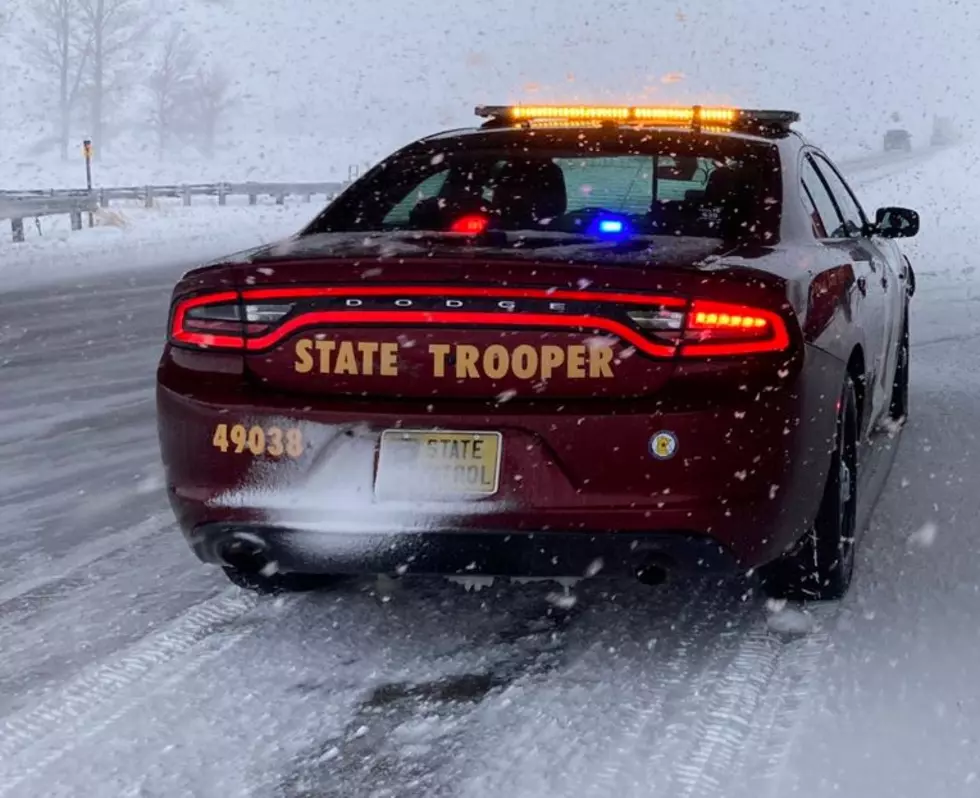 Truck Driver Injured in Rollover on I-90 Near Rochester
Minnesota State Patrol photo
Dexter, MN (KROC-AM News)- A truck driver was hospitalized following a rollover crash on a slick stretch of I-90 near Rochester Wednesday. 
State Troopers responded to the wreck between the High Forrest and Dexter exits in Mower County shortly before 7:30 p.m. Wednesday. The crash report indicates the semi was traveling west when it left the roadway and rolled. 
The trucker was identified as 37-year-old Ruben Martinez of San Antonio, Tx. He was brought to a hospital in Austin with what were described as non-life-threatening injuries. 
Troopers say the freeway had snow and ice on it at the time of the crash. Martinez was buckled and alcohol was not involved in the rollover, the report says. The Mower County Sheriff's Office also responded to the crash.
See What Minnesota's License Plates Looked Like The Year You Were Born
Nothing beats a nostalgia trip. It's always fun to see how things looked the year you were born and how much they've changed throughout the years.
Minnesota's license plates have certainly gone through many evolutions. The first "license plate" was actually a rectangular black leather automobile license tag with a brass number '1' on the center front. It was issued by the State Boiler Inspector in the State of Minnesota in 1903.
The first Minnesota license plate as we know it was issued in 1909. Let's take a look at that license plate and then all the plates that followed, along with some interesting
Wikipedia
knowledge as we go. We've certainly come a long way!