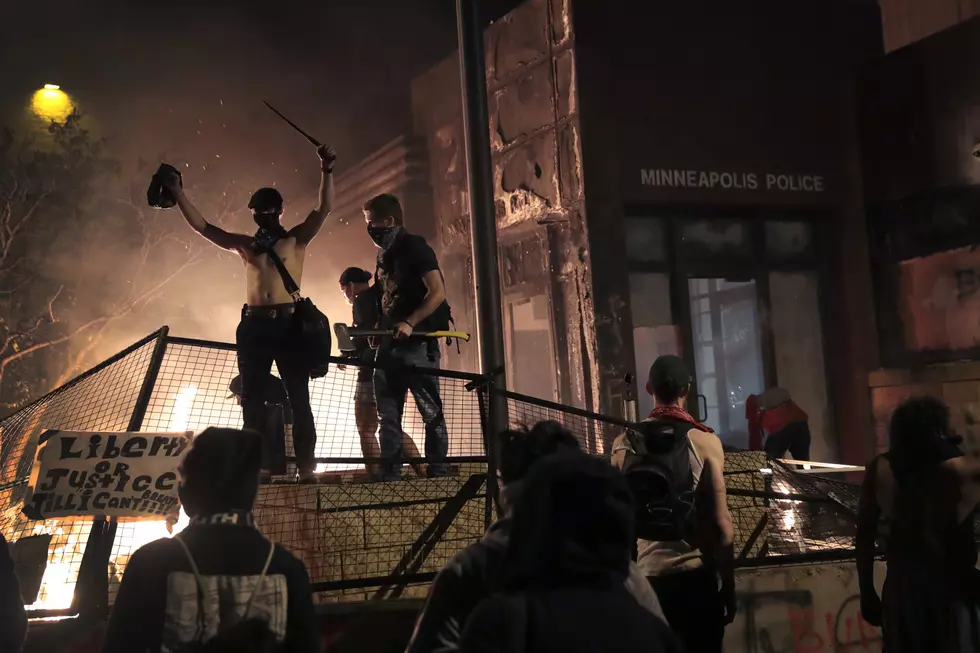 Two More Minnesotans Admit to Torching Minneapolis Precinct HQ
Getty Images
Enter your number to get our free mobile app
Minneapolis, MN (KROC-AM News) - Four Minnesota men have now pleaded guilty to federal charges for their involvement in the arson fires that destroyed the Minneapolis Police Department Third Precinct Headquarters.
Federal prosecutors say 25-year-old Davon Turner and 23-year-old Branden Wolfe each admitted today to one count of conspiracy to commit arson. Both men are from St. Paul. Wolfe is scheduled to be sentenced April 22nd and Turner's sentencing hearing has been scheduled on May 13th.
According to court records, Wolfe admitted lighting an incendiary device, namely a Molotov cocktail, that Turner used to start a fire after breaking into the building. Wolfe then pushed a barrel into another fire already said in the building in an effort to provide it with fuel.
Two other men, Bryce Williams and Dylan Robinson, previously pleaded guilty to the same charge for their involvement in the arson that took place on May 28 during the rioting that followed the death of George Floyd. Williams will be sentenced on March 9 and Robinson is scheduled to be sentenced on April 6.
News Update:  Feds Boost Minnesota's Allotment of COVID Vaccine Doses
13 Minnesota Kids Went Missing in 2020, Their Parents Still Need Answers