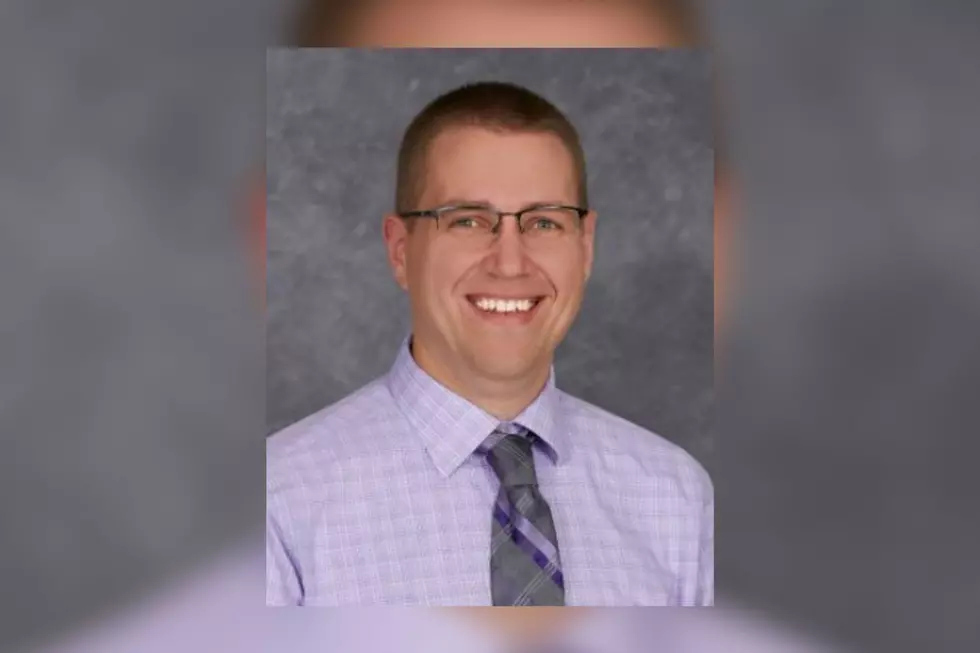 Warrant Issued For Arrest of Hayfield High School Principal
Hayfield Public Schools photo
UPDATE: The principal of Hayfield High School, accused of sexually assaulting three minors, is now in custody. READ MORE
Original Story:
Wabasha, MN (KROC-AM News) - An arrest warrant has been issued for the principal of a Rochester area high school.
The warrant, filed today in Wabasha County Court, charges 37-year-old Grant Klennert with three counts of first-degree criminal sexual conduct and one count of second-degree criminal sexual conduct involving children. The charges against the Hayfield High School Principal stem from an investigation that began in October when Wabasha County investigators first met with and interviewed one of the three alleged victims in the case.
According to the criminal complaint, the individual told investigators that he was "repeatedly and forcefully" sexually assaulted by Klennert between 1997 and 2003. The victim indicated the alleged assaults occurred almost weekly until February or March 2003 when Klennert would have been 18- years old.
The second alleged victim in the case told investigators she was either 13 or 14 years old when she was sexually assaulted by Klennert at a residence in Wabasha. A third alleged victim provided a recorded statement in which he stated he was seven years old when he was sexually assaulted by Klennert at the same residence.
The arrest warrant says Wabasha County investigators reached out to Klennert on two occasions but never received a reply from the Hayfield man and the warrant was requested due to concerns for public safety. The superintendent of the Hayfield School District says Klennert has been placed on paid administrative leave.
RANKED: Here Are the 63 Smartest Dog Breeds
Does your loyal pup's breed make the list? Read on to see if you'll be bragging to the neighbors about your dog's intellectual prowess the next time you take your fur baby out for a walk. Don't worry: Even if your dog's breed doesn't land on the list, that doesn't mean he's not a good boy--some traits simply can't be measured.