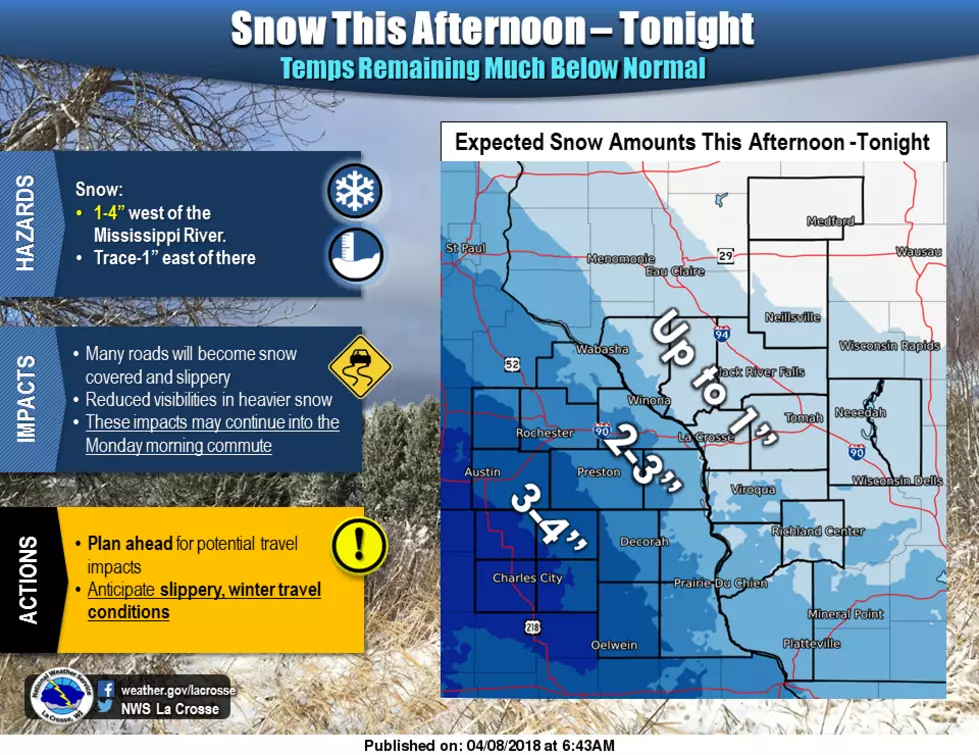 Winter Weather Advisory in Effect in Rochester
National Weather Service
Rochester, MN (KROC-AM News) - The Rochester area is included in a winter weather advisory through 7 a.m. Monday, but heaviest snow is forecast to fall in the southwest corner of Minnesota.
The snow began to fall in Rochester around 3 p.m. and will continue spreading to the east this evening. At this point, forecasters are predicting the accumulation totals will be in the 1 to 3-inch range by Monday morning and could result in slick driving conditions in some areas.
The most recent forecasts from the National Weather Service say up 4 inches of snow is possible near Austin and Owatonna, while 5 inches is predicted west of a Fairmont to Redwood Falls. Some areas in the far southwest corner of the state could end up with a half a foot by early tomorrow.
Motorists are cautioned to be ready to encounter slick conditions on roadways throughout southern Minnesota, particularly tonight.
Get local and national news on the go.  Download our News-Talk 1340 KROC-AM App http://krocam.com/app/ – available on Apple and Android devices.