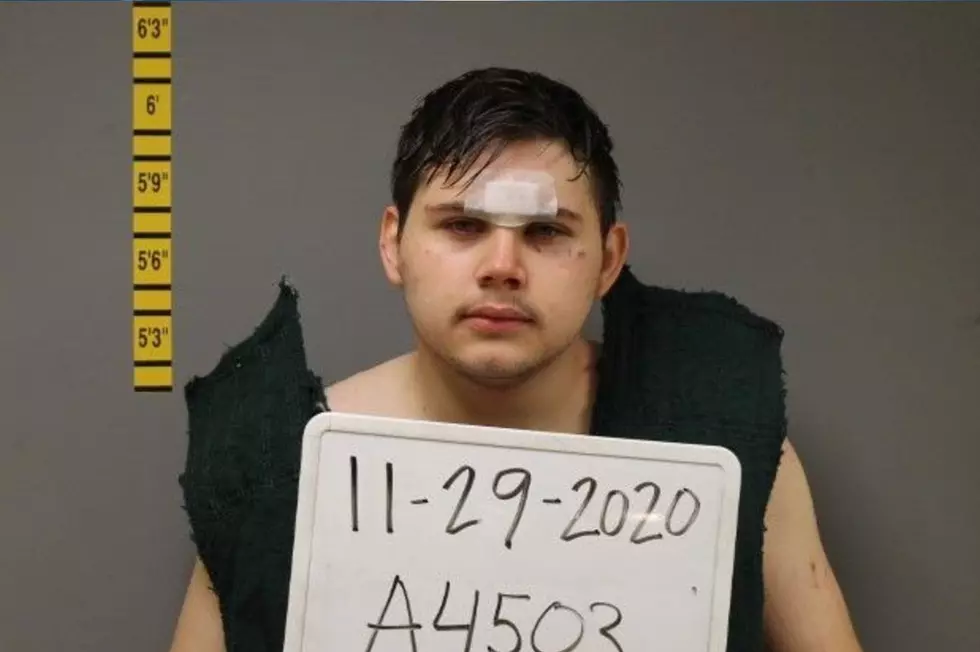 Albert Lea Shooter Admitted Firing About 75 Shots
Freeborn County Sheriff's Office photo
Enter your number to get our free mobile app
Albert Lea, MN (KROC-AM Nws) - Bail was set at $1 million today for the Albert Lea man accused of shooting and wounding an Albert Lea police officer and two other men early Sunday morning.
21-year-old Devin Weiland was formally arraigned late this morning in Freeborn County Court on three counts each of first-degree attempted murder and second-degree assault. The criminal complaint says it Weiland admitted to investigators that he was the person who made the noise complaint that prompted the police response to the Shady Oaks apartment complex around 2 AM on Sunday.
The first officer to arrive at the scene was shot in the chest but his protective vest prevented him from suffering a serious injury. A resident of the apartment building was shot in the arm after he heard noises and went to check on his vehicle while the third victim lives across the street and was driving to work when a bullet passed through the door of his vehicle and struck him on the leg. The wounded officer was treated and released at the Mayo Clinic Health System Hospital in Albert Lea. The two other victims were airlifted to Rochester and treated for non-life-threatening wounds at St. Mary's Hospital.
The court documents state that three SWAT Teams were called to the scene and surrounded the apartment building while Weiland periodically fired a gun at the law enforcement officers from a third-floor apartment window. The charges say the tactical team members were stationed in the hallway outside the apartment when teargas was eventually used and Weiland responded by firing a gun through his apartment door. He eventually surrendered after he suffered an injury to his forehead that resulted in heavy bleeding.
While being interviewed by investigators, Weiland gave a statement in which he admitted shooting at the Albert Lea police squad car. He also said he fired at the second victim's vehicle because he thought it was a squad car. Weiland told the investigators he fired a total of about 75 rounds before he surrendered.
As for a possible motive, the criminal complaint says Weiland indicated he thought the police were going to take his guns and he admitted getting his guns ready because he was concerned about a confrontation that night.
Weiland is due back in court for another hearing on December 10th.
LOOK: Inside Minnesota's Massive Governor's Manison