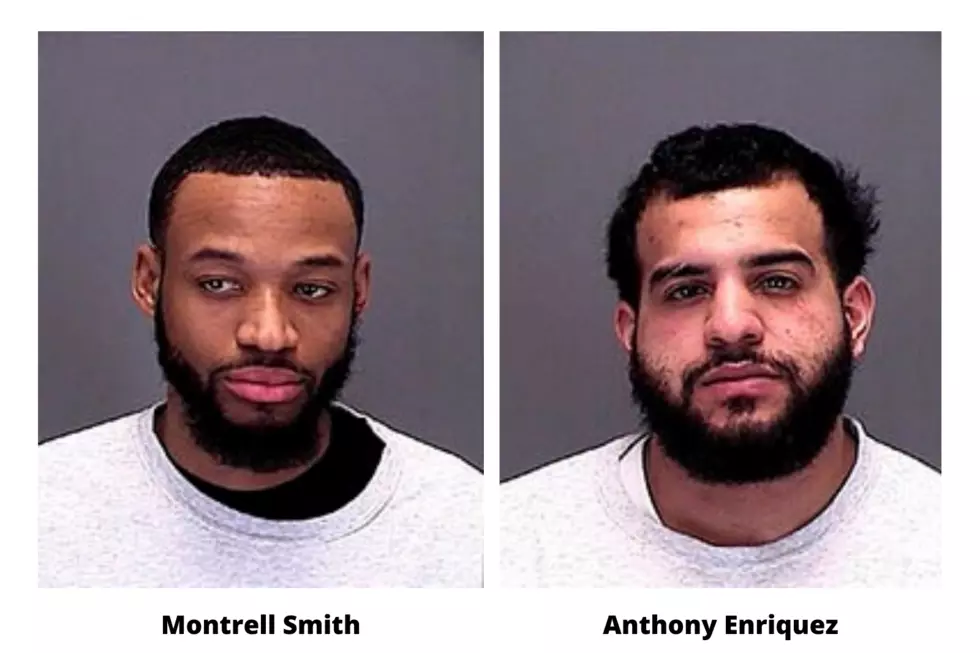 Another Guilty Plea For Attack on Minnesota State Trooper
Blue Earth County Sheriff's Office photos
Blue Earth, MN (KROC-AM News) - A second man from Milwaukee, Wisconsin has entered into a plea agreement to settle charges stemming from an attack on a Minnesota State Trooper in December 2018.
Trooper Doug Rauenhorst suffered serious injuries after he made a traffic stop on I-90 near Blue Earth and was assaulted by the occupants of the vehicle and was then dragged for a distance when the driver sped away. 29-year-old Anthony Hector Enriquez was in the passenger seat and recently entered a guilty plea to 1st-degree assault in exchange for the dismissal of 5 other charges. He is scheduled to be sentenced in late April.
Both men were later arrested at a bar in Albert Lea after their vehicle was found abandoned nearby. According to the charges against the men, they allegedly threw bricks of marijuana out of the vehicle after they sped away from the trooper. Investigators indicated the bricks weighed a total of 16 pounds.
Enter your number to get our free mobile app