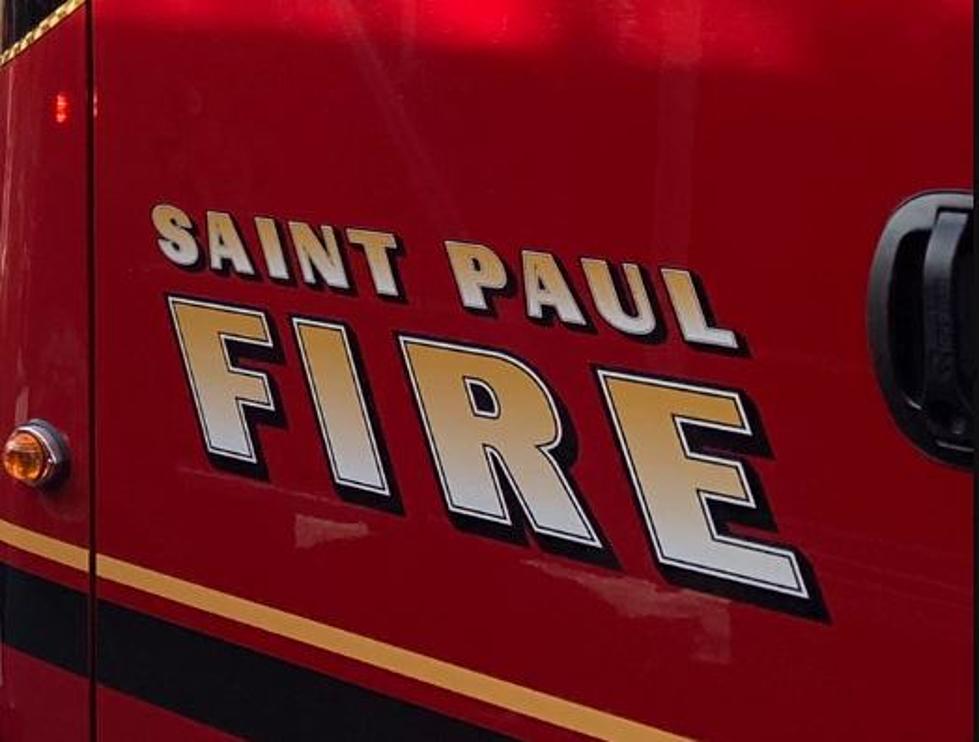 Arson Fire Damages St. Paul Mosque
St. Paul Fire Dept. photo
St. Paul, MN (KROC-AM News) - St. Paul Fire Department officials say a fire at a St. Paul mosque this morning was intentionally set.
A spokesman says St. Paul firefighters responded to the Oromo American Tawhid Islamic Center around 8:45 AM and were able to quickly extinguish the flames. It was almost immediately recognized as suspicious in nature, and officials say further investigation has confirmed it was a case of arson.
The building, which was undergoing a renovation project, was empty at the time and there were no injuries. The damage to the mosque was described as extensive.
Samakab Hussein, who represents the area of St. Paul where the fire occurred in the Minnesota House, was among the speakers at a news conference held outside the mosque this afternoon. He expressed his frustration with the ongoing attacks on places of worship in the Twin Cities, saying this was the sixth that targeted a mosque since the beginning of this year.
St. Paul officials say they have been in contact with federal authorities, including investigators from the ATF, concerning this latest arson investigation.
TRIBUTE: 29 U.S. Service Members From Minnesota Killed During the War in Afghanistan
After 20 years of war, 29 men and women from Minnesota made the ultimate sacrifice in Afghanistan while serving our country during Operation Enduring Freedom.
Scroll through the photos below and pay tribute to our fellow Minnesotans who served with valor.