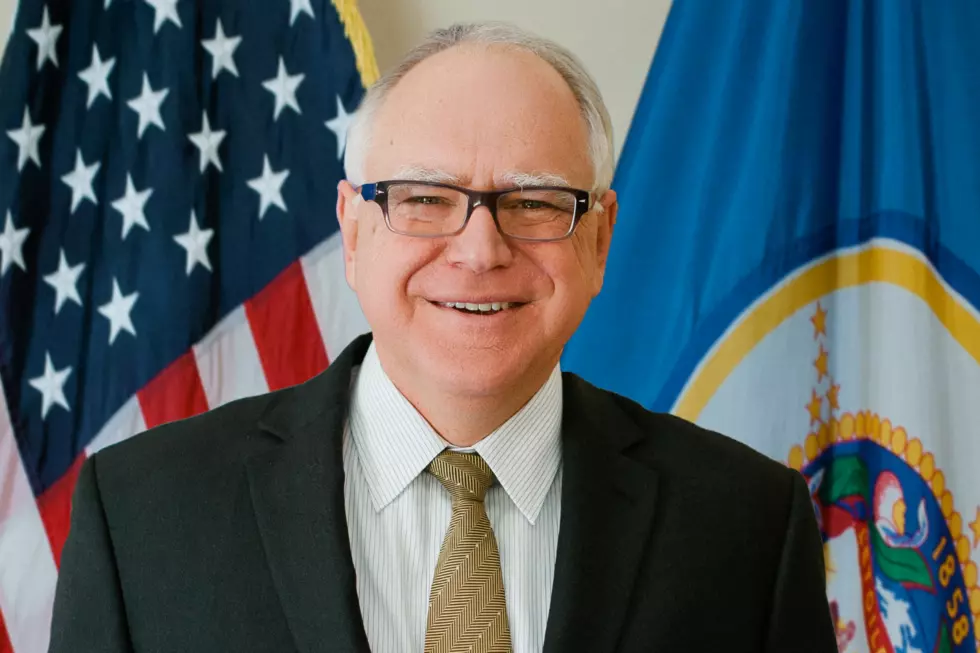 COVID-19: Governor Walz Extends Stay at Home Order
Office of Gov. Tim Walz
St. Paul, MN (KROC-AM News) - Governor Tim Walz has extended the coronavirus Stay at Home order through May 4th.
The governor says his revised order leaves in place the current restrictions on bars, restaurants, and other public accommodations. Walz noted any discussion of easing the restrictions has been met with great concern by Minnesota's hospitals and other health care providers.  At this time, the governor says he is not ready to ease any of the restrictions but his administration has been tasked with working as quickly as possible to identify ways to gradually bring more Minnesotans back to work as soon as it's safe to do so.
He says the social distancing practiced by Minnesotans is buying us more time to prepare for the peak by slowing the spread of COVID-19. The governor says the data suggests the extension into early May will push the peak of illnesses into July and hopefully prevent the healthcare systems from being overwhelmed.
Walz says the danger is that easing restrictions too early will allow the transmission rates to get out of control and that could plunge Minnesota into a situation like those taking place in New York and Louisiana. He says that concern is reflected in the modeling data that shows the peak in cases will go higher and come rapidly if the restrictions were to be eased now.
He also stressed the state and health care providers throughout Minnesota are using the time being provided through social distancing to expand the state's ability to handle the coming surge of coronavirus patients. The governor says, as of today, we have already created the capability to double our hospital bed capacity in 24 hours if it's needed.  Walz also noted there's a chance the added time will allow the state to receive adequate supplies of personal protective equipment and ventilators before we experience a peak because the surge may end in New York and other hard hit areas by that time and that could free up inventories.
Enter your number to get our free mobile app
LIVE UPDATES:
Coronavirus in Rochester, MN