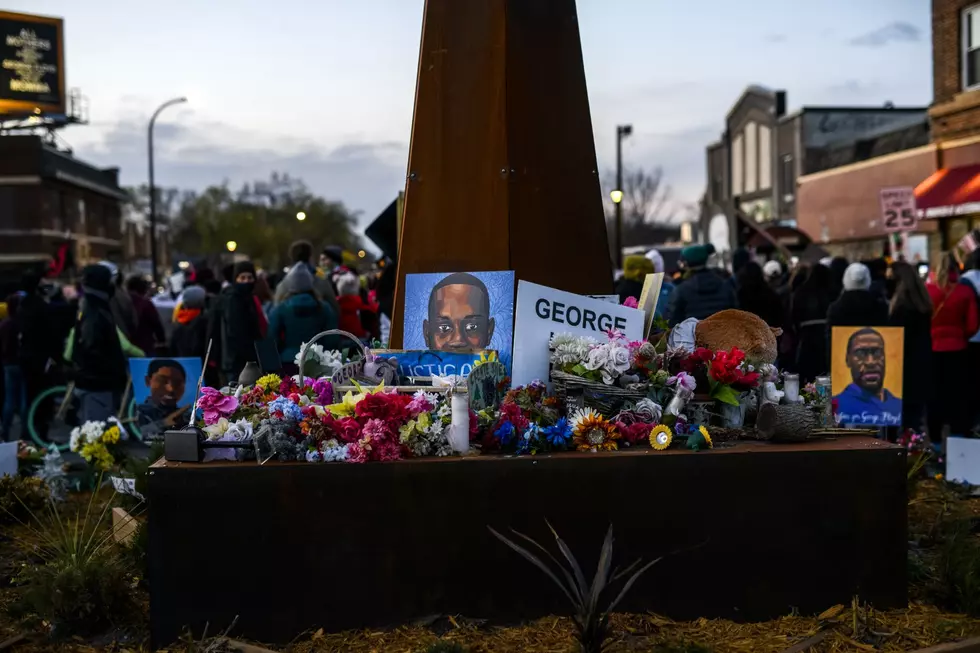 Crews Work to Reopen Floyd Square, Activists Close It Again
(Photo: Getty Images)
MINNEAPOLIS (AP) _ Crews returned to a Minneapolis intersection where a memorial to George Floyd was assembled after his death last year and worked to reopen it to traffic by removing debris and makeshift barriers.
Reports say workers using front-end loaders and brooms arrived just before 5 a.m. Tuesday and cleared the intersection where Floyd was killed, which is informally known as George Floyd Square.
But activists responded by erecting makeshift barriers. The same scene played out last Thursday when city crews removed concrete barriers that blocked traffic at the intersection.
Activists quickly put up makeshift barriers. The intersection has been closed to traffic since the Black man's death on May 25, 2020, which galvanized the racial justice movement.
Timeline: George Floyd's Death, Protests, Riots, Arrests, Chauvin Trial
It was late afternoon on Memorial Day, 2020 and many Minnesotans had observed the normally active weekend hunkered down because of the growing pandemic.
George Floyd drove to a grocery store in Minneapolis and bought some cigarettes. He was accused by employees of making the purchase with a counterfeit $20 bill and police were called. Floyd was still there in his vehicle when two officers arrived. About 10 minutes later, Chauvin and another officer showed up and the situation began to escalate. Chauvin began kneeling on Floyd's neck as he was facedown on the street. Despite repeated pleas from Floyd and a growing crowd of bystanders to remove his knee, Chauvin continued as if frozen in position with no facial expression.
After more than 8 minutes, Chauvin finally stood up and Floyd had become unresponsive. An ambulance was called and a short while later, it was reported Floyd was dead.
A video of the incident slowly spread on social media around the state, the country and the world. Viewers literally watched a man slowly die, repeating "I can't breathe."
The now historic response began the following day.