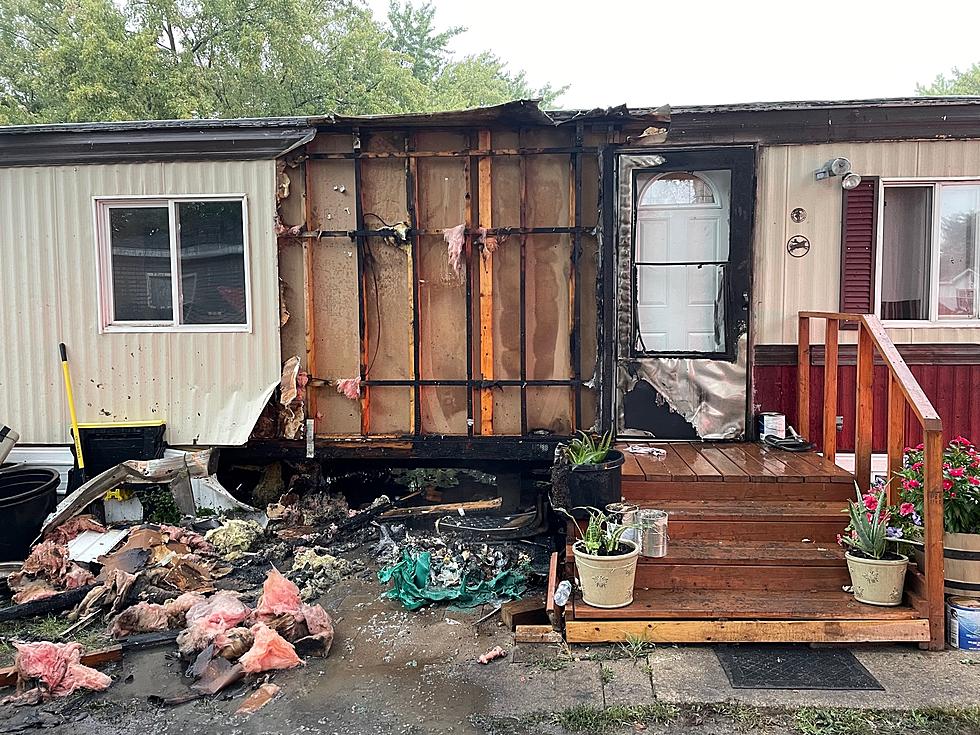 Early-Morning Fire Damages Rochester, MN Home
Rochester Fire Department
Rochester, MN (KROC-AM News)- The Rochester Fire Department (RFD) fought a fire that broke out at a mobile home park early Sunday morning. 
A news release issued by RFD says the fire call came in shortly after 6:51 a.m. The initial call for service indicated the trailer was fully involved in the fire and that people were possibly inside of it. 
Before arriving, crews were told everyone had gotten out. Upon arriving at the Oak The Oak Terrace Estates, at 1618 Marion Rd. Southeast, firefighters encountered an exterior fire that had spread to the mobile home.
The flames are reported to have damaged a deck, front door and siding on the trailer's exterior. 
No injuries to civilians or emergency personnel were reported. The preliminary fire damage estimate is $5,000.
The news release says the fire was reported by a neighbor who also said they alerted the home's occupants to the flames. RFD is reminding the community of the importance of having functioning smoke alarms.
Having a working smoke alarm can be the difference between life or death in some early morning structure fires. According to the MN State Fire Marshal's office, smoke alarms were absent or not operating in over half of all fire fatalities last year.

-Rochester Fire Department
The Rochester Police Department and Mayo Clinic Ambulance Service also responded to the fire call. The cause of the fire was not available as of Sunday morning.
Correction: A previous news release from RFD said the fire broke out around 2:30 a.m. 
Gorgeous Photos of Classic Rochester Home That Was Featured on For The Love Of Old Houses
Arched doorways, detailed woodwork, and a front window full of detail are all part of why this Rochester home in the Kutzky Park area was featured on "For The Love Of Old Houses'.
Gallery Credit: Jessica Williams