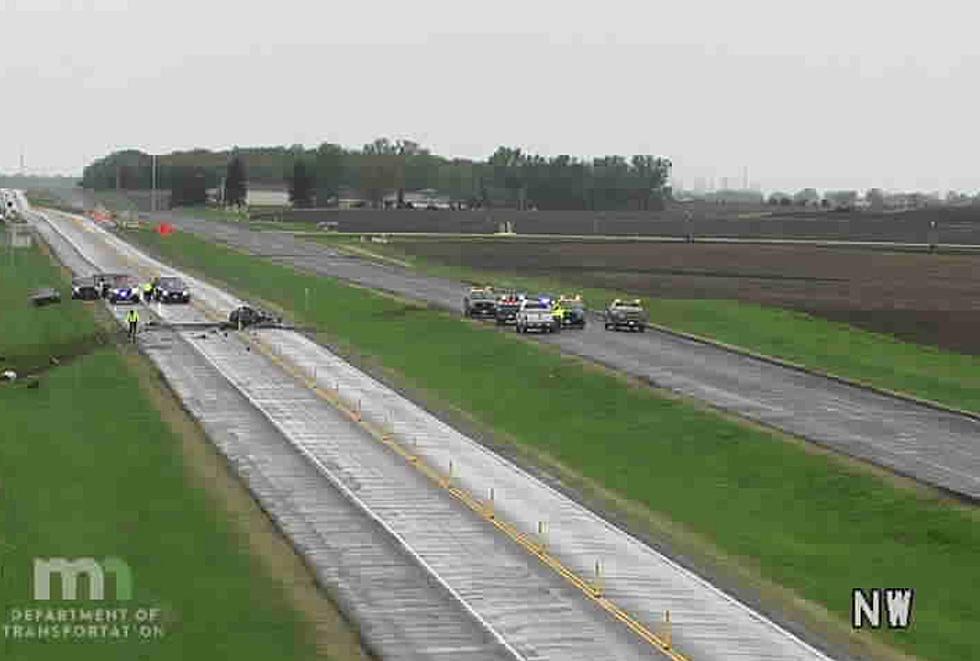 (UPDATED) Fatal Crash Closes Highway 52 North of Hampton
MnDOT photo
Coates, MN (KROC-AM News) - Reports indicate one person was killed in a traffic crash on Highway 52 in Dakota County this morning.
The State Patrol says the crash occurred around 11:46 AM and required closing Highway 52 in both directions from 200th Street to Dakota County Road 46 for most of Saturday afternoon.
The State Patrol's preliminary report indicates a passenger car was traveling north on Highway 52 minute veered into the southbound lane of traffic in the construction zone and collided with a dump truck. The debris from the crash then struck a second passenger car that was behind the dump truck.
The State Patrol says the victim of the crash was 29-year-old Gabriel Christopher Lilja of St. Paul. The driver of the dump truck has been identified as 39-year-old William George Bardon of Welch. He was transported to Regions Hospital in St. Paul with non-life-threatening injuries. 66-year-old Deborah Dolsky of Apple Valley was driving the second car that was hit by debris from the crash. The State Patrol says she was not injured.
The Dakota County Sheriff's Office and Rosemount Police assisted the State Patrol in responding to the crash.
18 Food Trucks You Can Find Around the Rochester, Minnesota Area
There are lots of different food trucks around Rochester, Minnesota where you can grab a coffee or something delicious for dinner. Check out these food trucks you'll find around the Rochester area.