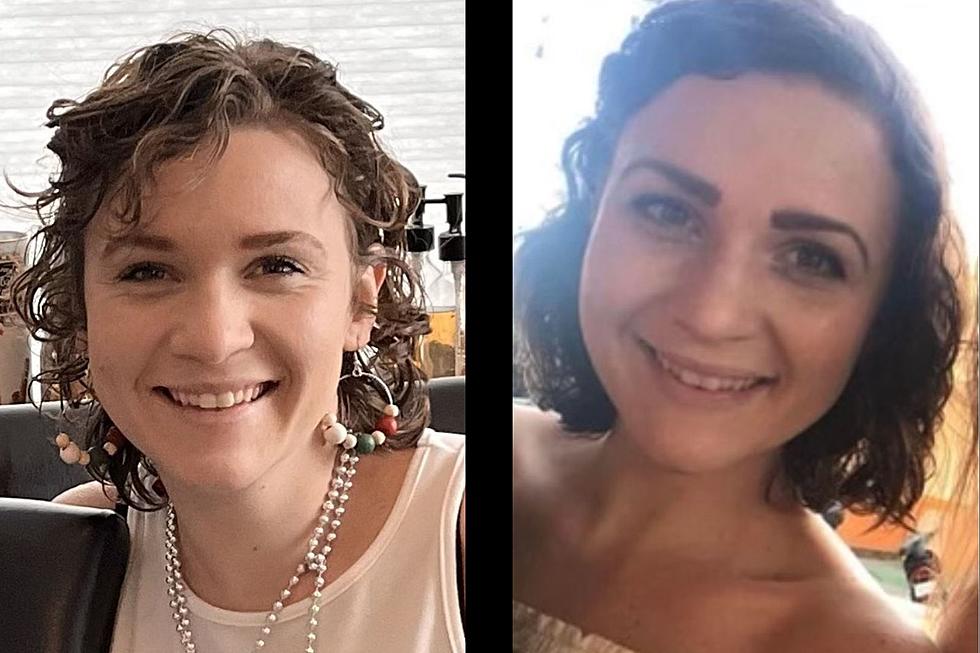 Father of Missing Winona Woman's Children Issues Statement
photos provided by Winona Police Dept.
Winona, MN (KROC-AM News) - The father of a missing Winona woman's children is speaking publicly about Madeline Kingsbury's disappearance for the first time.
Adam Fravel issued a statement today through his attorney denying any involvement in her disappearance. The Winona man states that he "has cooperated with law enforcement every turn" since Kingsbury went missing on March 31st.
He notes that he has sat down for multiple interviews with Winona County law enforcement and says he was advised not to attend an April 2 press conference or assist in the searches for the 26-year-old woman due to safety concerns. In his statement, Fravel says that, and his silence, "has been inferred by many as a sign of apathy or worse." He went on to say that could not be further from the truth and that he wants Maddi home for her to be with their two children.
According to Winona police, Fravel was with Kingsbury when they dropped the children off at daycare on the morning of March 31st. He and Kingsbury then returned to their home, but he then left around 10 AM and when he returned several hours later he discovered that she was missing.
Winona Police Chief Tom Williams has said Fravel was driving her dark blue minivan and he has repeatedly asked residents of Winona, Fillmore, and Houston Counties to check their video cameras for any sign of the vehicle during that time.
Last weekend, around 2000 people participated in massive search efforts in parts of those three counties but apparently did not find anything useful to investigators. The Kingsbury family has offered a $50,000 reward in the case.
______________________________
Meanwhile, the Winona Police Department issued an update Wednesday afternoon on their investigation into Kingsbury's disappearance.
Winona Police Chief Tom Williams says, since the end of the mass search effort Saturday, law enforcement personnel have contacted targeted searches in both Winona and Fillmore County. He says over 100 law enforcement and public safety personnel searched targeted areas in the two counties on Monday, Tuesday, and Wednesday. In addition, numerous search warrants have been executed in connection with the investigation.
Chief Williams says the minivan that has been the focus of previous public statements concerning the investigation has been processed for evidence. Experts from the Minnesota Bureau of Criminal Apprehension went through the vehicle working to identify and process any available forensic evidence.
The police chief also said that the release of certain information about the investigation would jeopardize the ability of investigators to find the young woman and hold those responsible for her disappearance accountable. He asked everyone to be patient as the investigative process unfolds, and added that he and his Police Department are confident they will find Maddi and bring her home to her family.
The Kingsbury family also issued a statement today.
$25,000 Rewards Offered in Two Rochester Cold Case Murder Investigations
The Rochester Police Department is hoping to identify those responsible for the deaths of April Sorenson and Robert Volgmann.